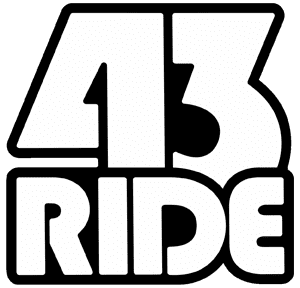 43RIDE (for freeride) – we create magazine which is based on R2R idea (riders to riders). Everyone says about integration across boundaries, promoting the sport of MTB, downhill, freeride, slopestyle, enduro, dirt, for demonstrating the capabilities of our country (and not only). We don't say, we are doing it!
Remember, we are open to all forms of cooperation, so if you want to help in the creation of our magazine, you want to be a part of it – it's your chance! Just that you want to write something, put on our pages or simply have some great photo and you think we should show them – write to us!
All persons involved in the creation of the magazine 43RIDE are riders, people closely associated with mountain bike environment. We would like to thank those who constantly cooperate with us, THANK YOU!
43RIDE nr ISSN: 1899-766X
Our editors and collaborators use the following press card issued by our magazine. All other cards are no longer valid. Thank you in advance for letting our editors and collaborators during all events and competitions.