The 330 places available for the Guebwiller Enduro Tour sold out almost as soon as registration opened last February showing just how much Enduro fans have been looking forward to the penultimate round of the 2014 circuit! Among the favourites battling it out for victory, all eyes were on Nicolas Lau, who had already won at Dabo at the beginning of the season, and Rémy Absalon, winner at Rombach-le-Franc. As for the women, we were looking to the Swiss delegation whose strong team might just be able to question the supremacy of Claire Hassenfratz, winner of the two previous French rounds of the Bluegrass Enduro Tour.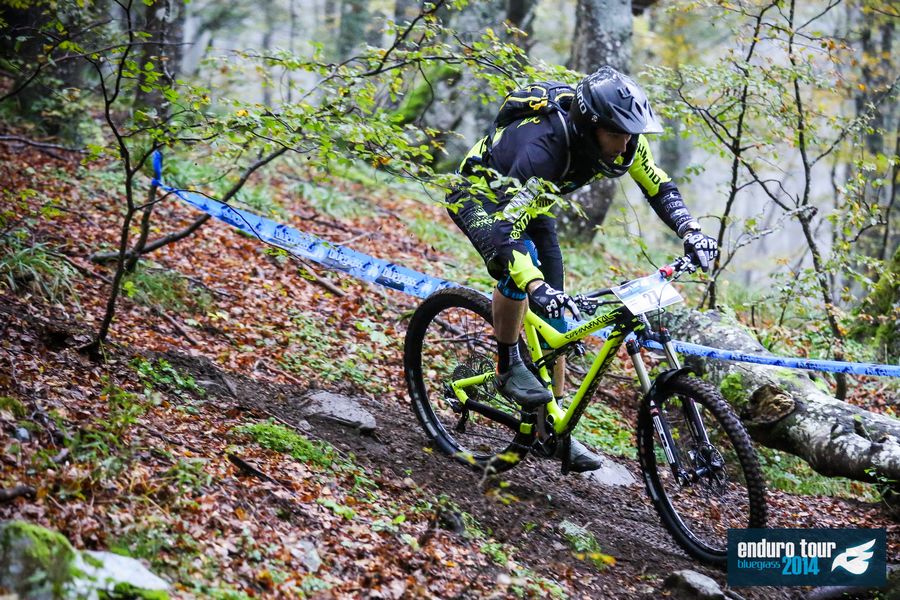 Jeremy Arnould
On the day's agenda
The Guebwiller stage offered an enticing programme including 5 Specials spread over 30 kilometres, with a spectacular start from the summit of the Grand Ballon, highest point of the Vosges mountain range, and a finish line on the Town Hall square in Guebwiller where there was a final fun, urban Special.
The race schedule
From 8.30 a.m. the first riders set off for the longest Special of the day, which took the best riders less than 15 minutes, with 900 m of descent intersperced with three climbs. A warm-up which straight away put the riders to the test!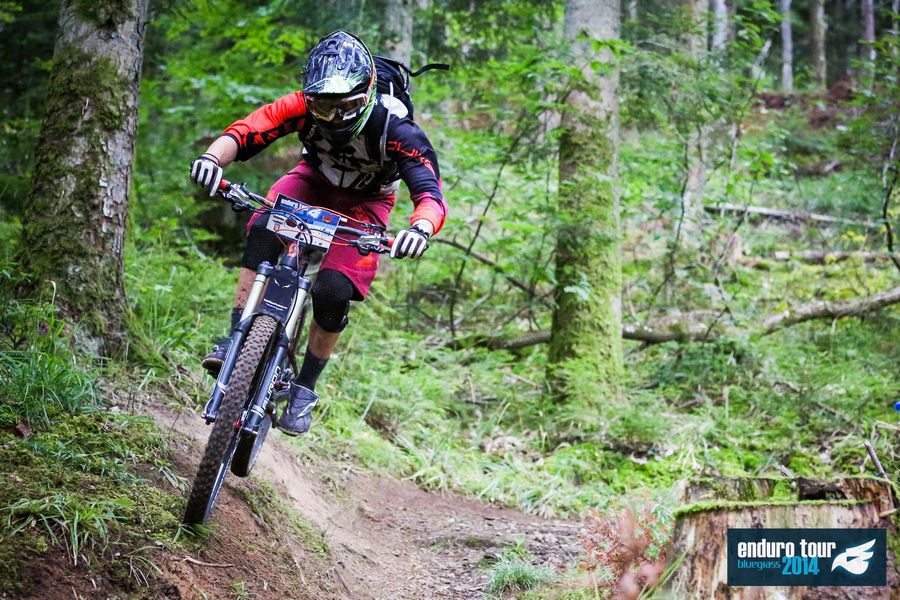 Elliot Trabac
7 km of liaison later, a much shorter Special 2 offered riders a fast section at the top followed by a superb singletrack along the hillside before a series of natural banked turns.
A liaison along a gently sloping 4×4 track then a wide path led to the start of the third Special. After a start on quite flat ground there came a much faster section, with a short pedal in the middle, before plummeting down a steep slope of technical bends. Entertainment guaranteed!
Nico Lau
There was a welcome refuel before the liaison to Special 4, a repeat of Special 2. A final liaison took riders into town for the tradional Guebwiller urban Special and its finish line in front of the Town Hall.
Luckily the forecasters had got it wrong and the event took place under clear skies. Great news for the many riders who could tuck into the packed lunch given out to each competitor at the end of the race whilst enjoying a live concert which had been put on specially for the event.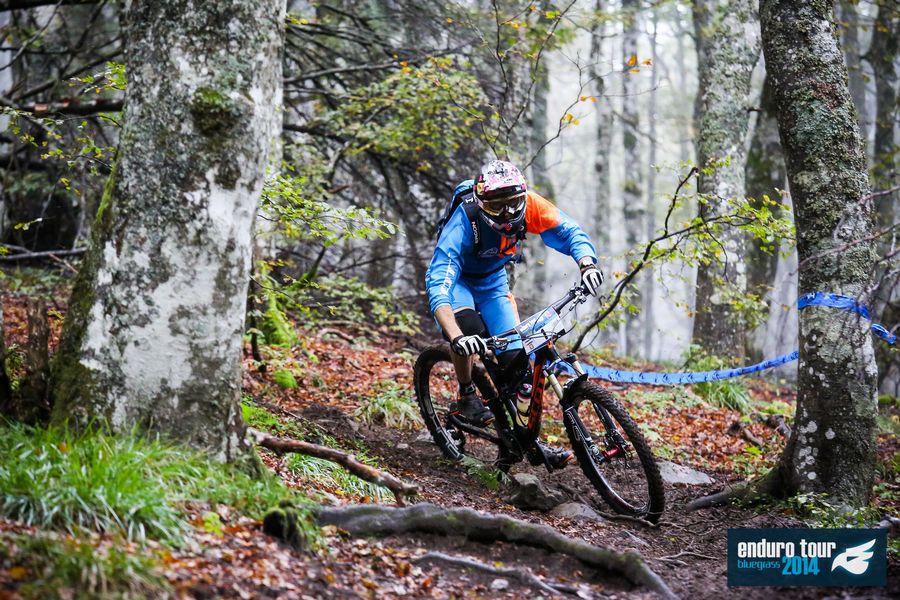 Remy Absalon
True to form, the Bluegrass Enduro Tour was once again synonymous with high performance and the pleasue of riding with friends over demanding and entertaining tracks. Finally it was Rémy Absalon, in great shape, who finished in front of Nicolas Lau in the men's race. Claire Hassenfratz won, as had been expected, the women's race.
Results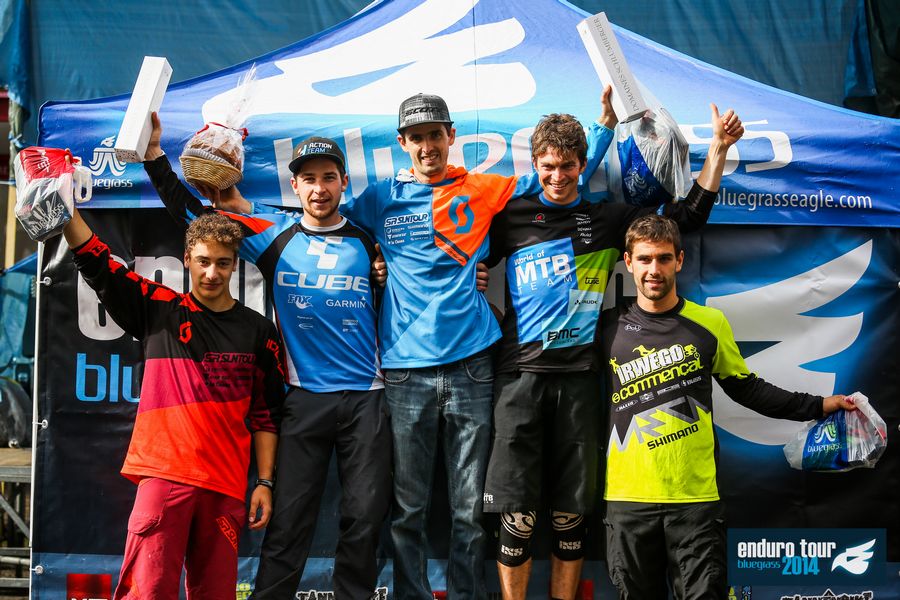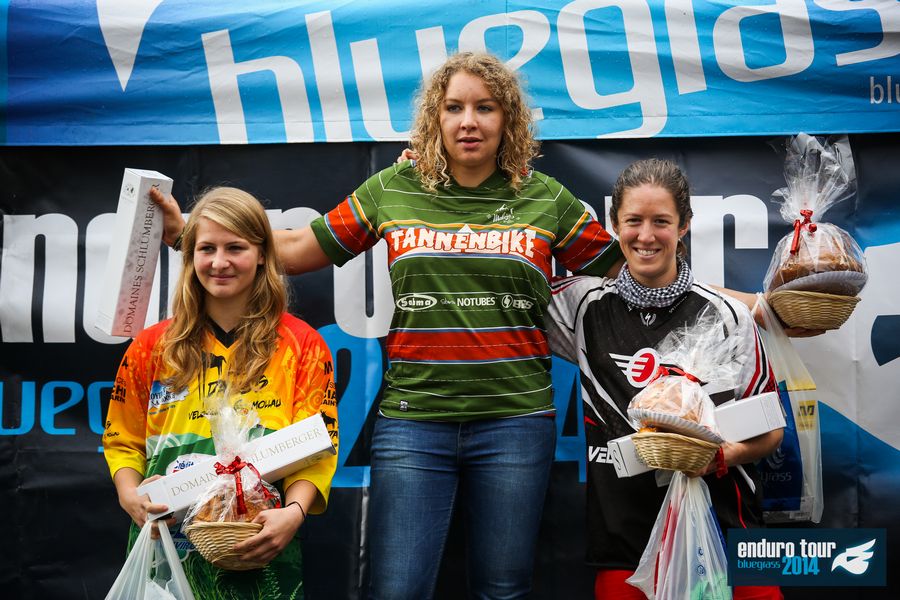 Next stage
See you next weekend in Castelbuono for the final stage of the Bluegrass Enduro Tour 2014.