Red Bull District Ride in Nuremberg kicked off with an absolute bang. Nine Slopestyle stars sent it in front of a crowd of 24,000 on the Hauptmarkt of Nuremberg, Germany. The roaring crowd in the historic old-town of the 950-year-old city was treated to several world-first tricks, including the first Backflip Superman One-Handed Seatgrab in a contest by Szymon Godziek (POL). At the end of the 45-minute-long session, it was Nicholi Rogatkin (USA), who took the win and left the crowds, fellow riders and judges speechless with the world's first 1440 on a mountain bike. After a successful opening night, the spotlight shifts to the final on Saturday. After the second qualifing run at 10.30am, we will have the answers to the most pressing questions of the weekend: Who will win Red Bull District Ride 2017 and who will be crowned FMB World Champion? All the action will be brought to you LIVE in the global stream on redbull.tv starting at 3pm CEST.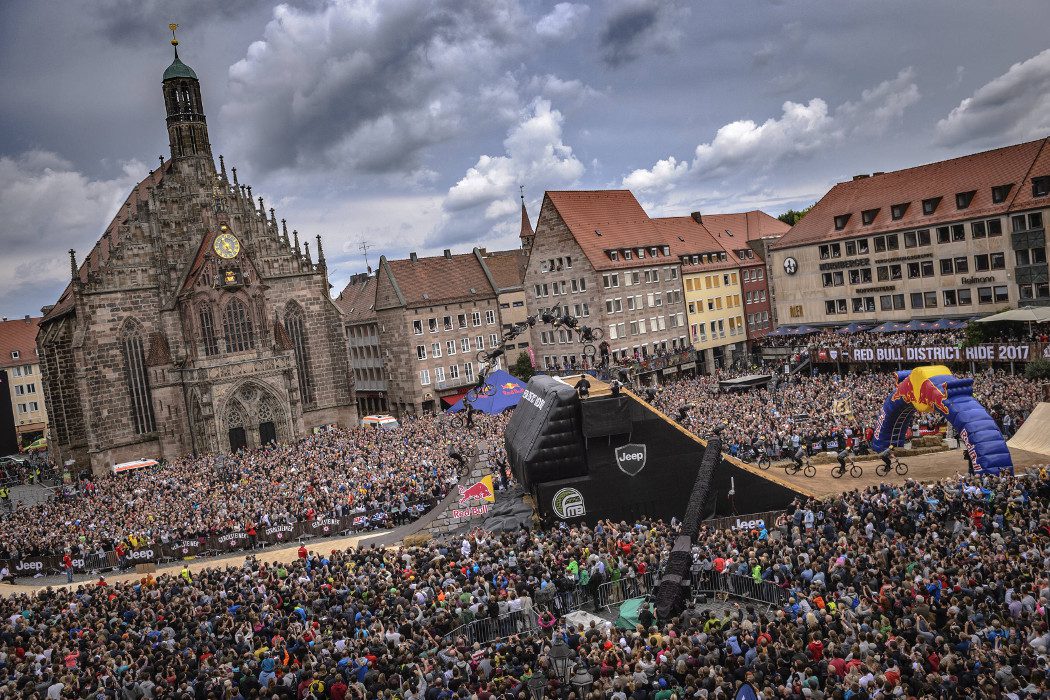 Nicholi Rogatkin – 1440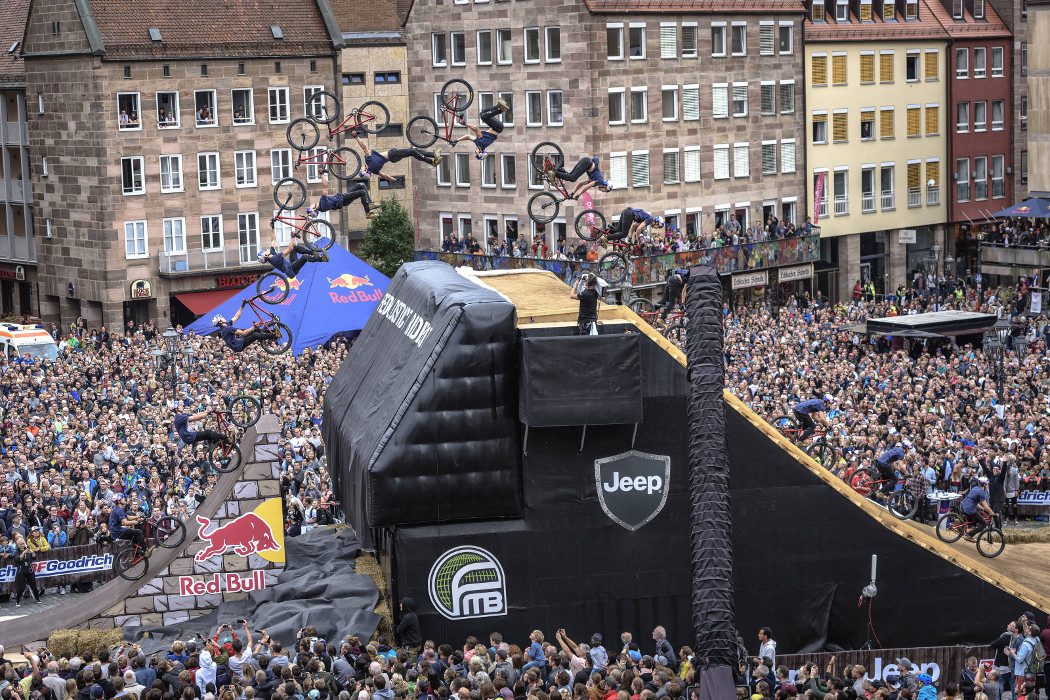 Szymon Godziek – backflip superman seat grab one hand
1440s, Backflip Superman One-Handed Seatgrabs, Tsunami Backflips, Double-Frontflips: The Best-Trick Contest at Red Bull District Ride truly saw the next step in the evolution of Slopestyle mountain biking. The tens-of-thousands of spectators in the historic town center of Nuremberg were treated with a show for the ages as nine riders dropped down the 15m-high ramp from the fourth floor of Nuremberg's town hall and shot into the sky over the 4.5m-high kicker. Nico Scholze (GER) started off the epic showdown with his signature Tsunami-Backflip in front of his home crowd. With 25 minutes left on the clock, Nicholi Rogatkin dialled it up to eleven and showed the world's first 1440 on a mountain bike but a skewed landing left him wanting more. Szymon Godziek dropped in next and showed a picture-perfect Backflip Superman One-Handed Seatgrab for the first time in a contest and fired up the crowd even more. With no time for the crowd to take a breath in between runs, Bienvenido Aguado Alba (ESP) dropped in moments later and took the lead with an unbelievably clean Double Frontflip. With six minutes left on the clock, Rogatkin dropped in wanting more and stuck his 1440 clean to take the win of the Red Bull District Ride Best-Trick Contest.
Nicholi Rogatkin:
I feel incredible! What a session: the crowd was insane; the guys were going crazy. I was so hungry for the 1440. I am over the moon right now. It's a moment I will never forget for sure.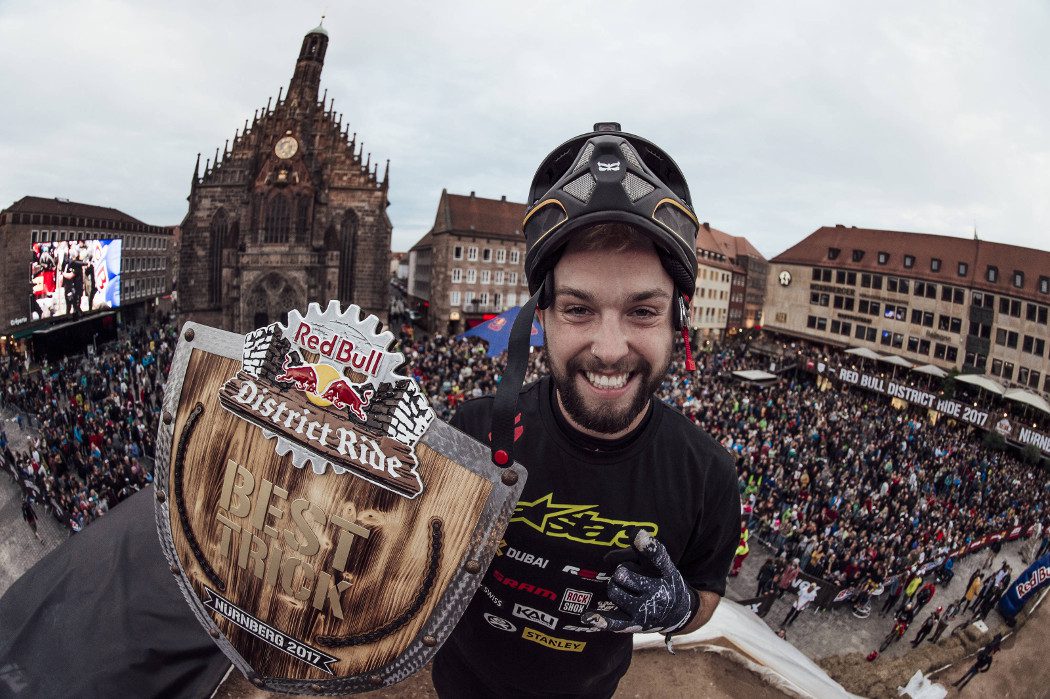 All the action from the FMB Diamond Series is broadcasted LIVE on redbull.tv. Get the latest on everything bike-related at the Red Bull Bike Channel: redbull.tv/bike & redbull.com/bike.
—
Photos: Red Bull