Serfaus-Fiss-Ladis, Austria, May 9th 2016 – The wait is nearly over! It is time to look forward to biking fun and alpine pleasures in Serfaus-Fiss- Ladis. The Bikepark Serfaus-Fiss-Ladis opens its gates on June 11th and has plenty to offer. One highlight is the MTB-Festival Serfaus-Fiss-Ladis, where children will learn all they need to know about having a great time on two wheels. Also visitors can check out the newest bikes at the Radon-Testdays. The Bikepark Serfaus-Fiss-Ladis prides itself in offering the "Women's Workshop". At the courses for women, beginners and experienced riders are taught all the fundamentals and tricks of mountain biking by Alice Kühne, sport scientist and experienced UCI Masters Downhill World Champion.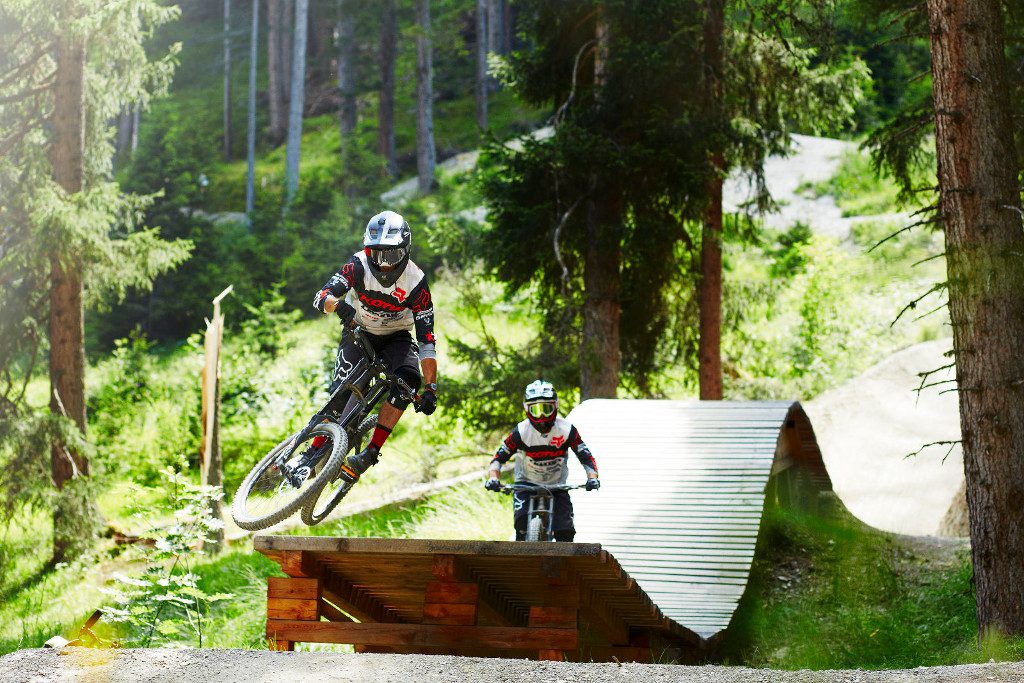 Serfaus-Fiss-Ladis is the perfect place for families to spend their holidays, if they are looking for active days in the fresh air of the Austrian Alps. Bikepark Serfaus-Fiss-Ladis offers everything from easy flowing bike rides to gnarly and action packed expert trails. This tourism region is built around the three alpine villages Serfaus, Fiss and Ladis. Due to the fact that the region is a renowned ski resort, the infrastructure for mountain biking is perfect. A holiday in Serfaus-Fiss-Ladis provides mountain bikers with the perfect experience on two wheels, thanks to well prepared trails, making Serfaus-Fiss-Ladis a mountain biking hotspot this summer.
All guests can look forward to a special event on June 18th and June 19th. Get ready for the Radon-Testdays, where visitors can test eight different bikes such as the freeride and downhill bikes "Swoop 200" from 9 am to 5 pm. Pre-registration is not necessary. All one needs is a bike park ticket and personal ID in the form of an ID card or passport. After signing up, riders can take their chosen bike for an hour-long ride through the spectacular scenery and discover Bikepark Serfaus-Fiss-Ladis.
The first of four Women's Workshops will also take place on June 18th. Alice Kühne, former UCI Masters Downhill World Champion, sports psychologist and manager of the "Pink Gravity Downhill Team", will be taking groups of women for a ride through the mountains, teaching tricks, fundamentals and passing on her passion for the sport. The events held on June 18th, July 30th, August 27th and September 24th are perfect for those, who already have some bike park experience and wish to improve their skills in a small group and relaxed atmosphere.
The children's highlight of the summer will be the MTB-Festival Serfaus-Fiss-Ladis from August 1st to August 7th. The stage is set for the "champions of tomorrow" for one whole week during the "Rookie Camp". Kids aged 11 to 18 can discover the regions trails and Bikepark Serfaus-Fiss-Ladis for six days. Experienced guides and mountain bikers will accompany the rookies during the week and improve their technique and racing lines. The "Kona Rookie Games" will round off a week full of mountain biking pleasure from August 5th to August 7th. Apart from the family and pumptrack challenge, all the children can put the lessons to good use, whilst riding
against the clock at the iXS Rookies Cup and iXS Rookies Championships. An alternative program during the race days will be offered to camp participants, who are not ready for downhill racing yet. The mechanics in the "Kona Pit", will teach the children all they need to know about bike maintenance and repairs. Those interested can register for the "Rookie Camp" using the following form: bikepark-sfl.at/bikepark/pdf/mtb-festival/2016/registration_camp_latest_en.pdf
Those only wanting to participate in the iXS Rookies Cup and iXS Rookies Championships can register on ixsdownhillcup.com.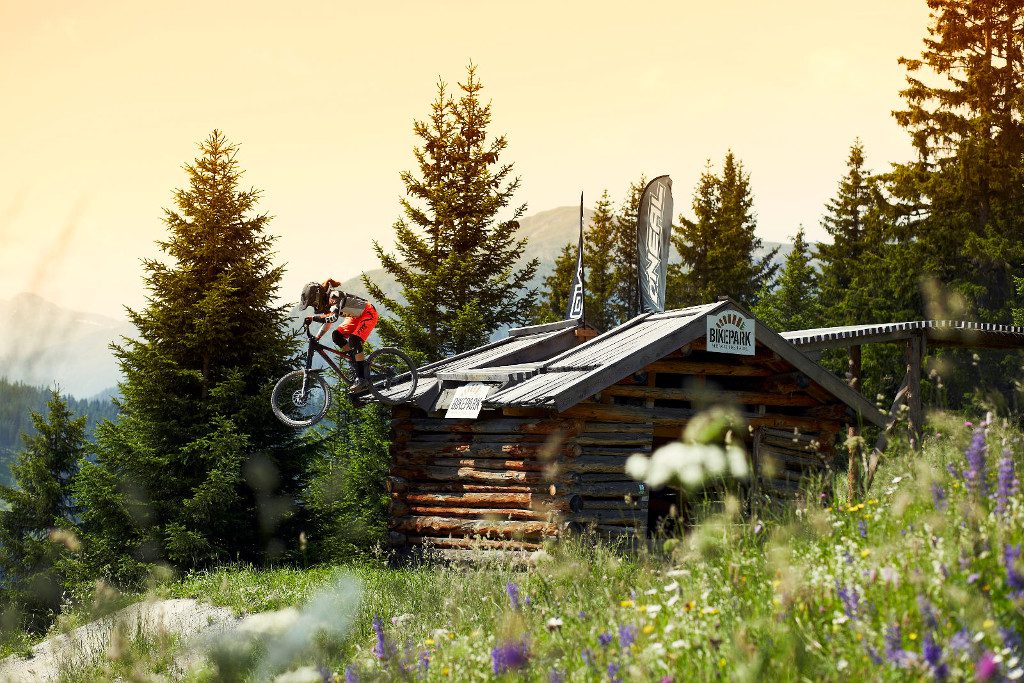 Serfaus-Fiss-Ladis offers first class hotels and cozy guesthouses in all three villages. For guests, who would like a day off to relax tired muscles, smiles and laughter are guaranteed in the "Summer Fun Park Fiss" or "Adventure World Serfaus", which includes a summer toboggan run, a sky swing and slackline park amongst other features for the whole family.
For more information about Bikepark Serfaus-Fiss-Ladis visit our website: bikepark-sfl.at/en or: facebook.com/bikepark.serfaus.fiss.ladis. Find more information on the region Serfaus-Fiss-Ladis visit: serfaus-fiss-ladis.at/en or: facebook.com/serfausfissladis.
About the region Serfaus-Fiss-Ladis
Serfaus-Fiss-Ladis is the place to be for a family holiday. Regardless whether it is summer or winter there is always something going on. Cable cars and bus shuttles connect the mountainous region of Serfaus-Fiss-Ladis. Apart from many other attractions the Serfaus-Fiss-Ladis high plateau offers bike fun for the whole family. From gentle bike rides for young and old, to mountain bike tours in the middle of breathtaking mountain scenery, to action-packed descents on single trails or courses through in Bikepark Serfaus-Fiss-Ladis. Visitors can reach all single trails by using the Schönjochbahn, whereas the Waldbahn takes riders and their bikes to the trails within the bike park, which have different levels of difficulty from blue (easy) and red (medium) to black (expert). There is also a kid's park, slopestyle area, pumptrack, dirt line and training area at the bottom station, where beginners can try out and get used to their new equipment. Experts in the bike shop advise in bike and safety equipment matters and here the bike school and rental office can be found. Beside the shop there is also a chill out area and a snack bar.
—
Photos: Christian Waldegger