Not too long now until families can look forward to shredding again. The shapers are working double shifts to shape and prepare the trails, so that little rippers and MTB addicts can send it in Bikepark Serfaus-Fiss-Ladis from June 2. The family friendly region has a number of highlights in store for this year's biking calendar. Soon we can put gnarly root carpets, lofty airtime and race action back on the top of our to-do-lists:
If you have been dreaming of thrown up dirt and technical root sections, waking up startled with your heart pounding, then you are most probably suffering from MTB withdrawal symptoms. But those days will be over soon. Late spring or early summer is just outside that window and the bike season is getting underway. Bikepark Serfaus-Fiss-Ladis is back from June 2 and the trails are waiting to be worked.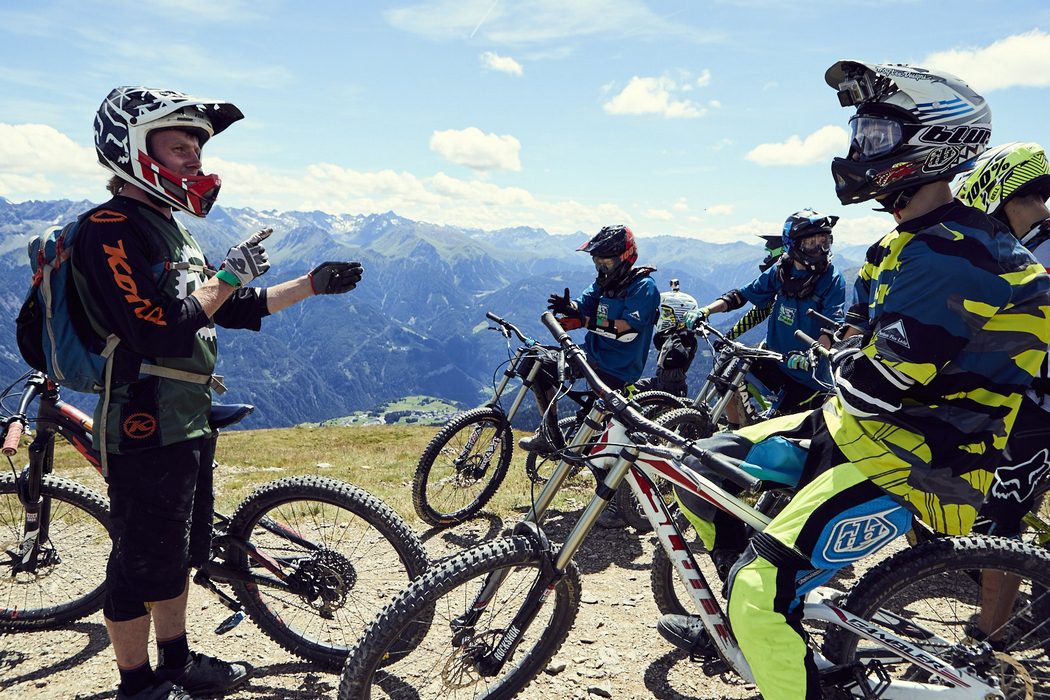 Two different camps will be putting Serfaus-Fiss-Ladis on the map for a number of passionate shredders. The "MOUNTAINBIKE Women's Camp" is premiering in the Tyrolean bike park from June 29. All female riders can look forward to tours, workshops, workouts and plenty of stoke for four days until July 2. Another camp for grown-ups will take place a little later in that month from July 27 to July 30. The 40 participants of the "Freeride Magazin Camp" can expect to hit a number of trails and experience a downhill adventure together with three experienced professional coaches.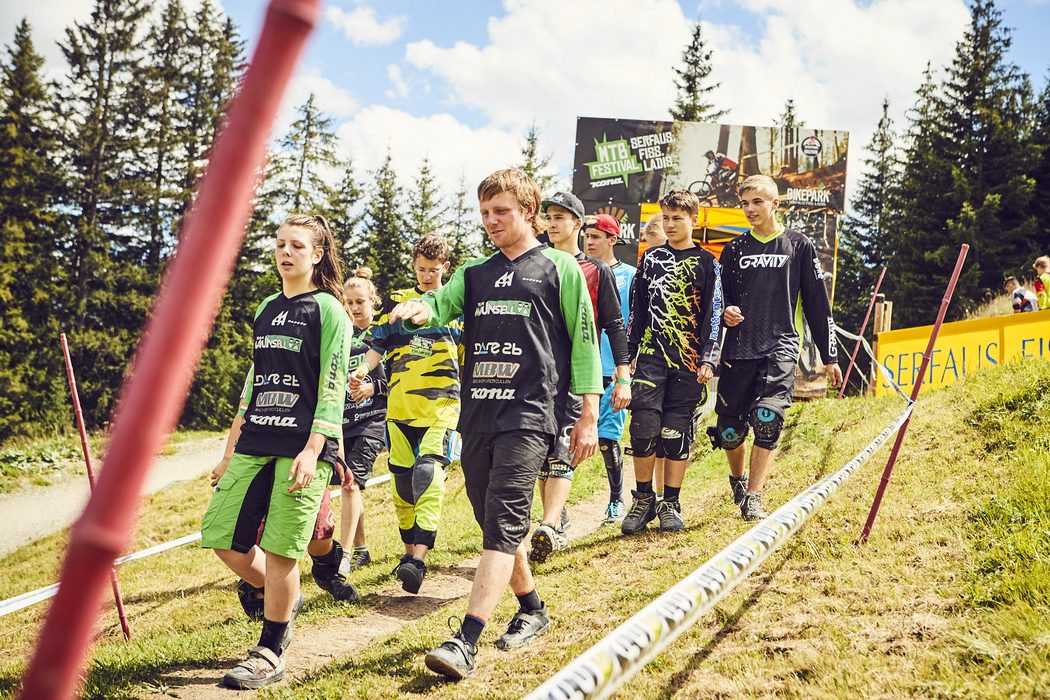 This year MTB-Pro Alice Kühne will be mixing it up a little during her "Woman Workshop": for the first time, her workshops offer separate courses for beginners and advanced bikers. Female riders, who have little or no experience on a bike, can sign up for a workshop on June 17 & 22. They will be able to get to know everything about the sport thanks to the expertise of the sport scientist, psychologist and reigning UCI Masters Downhill World Champion. Small jumps, proper braking and riding technique as well as the art of choosing the right line on red and blue trails will be on the cards.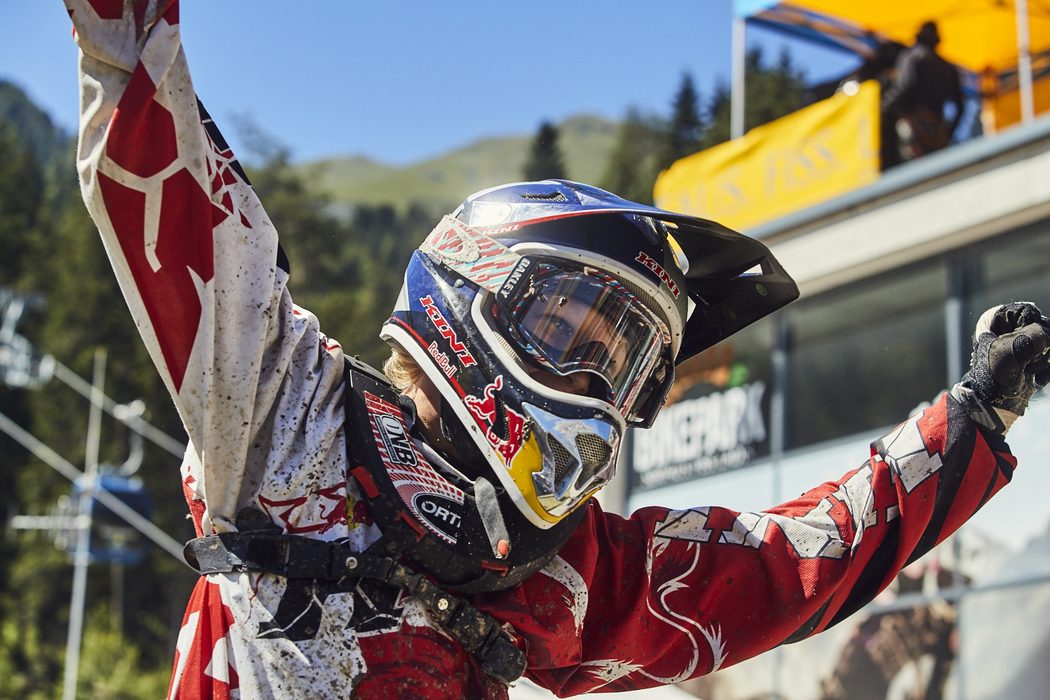 Experienced gravity girls will be able to sign up for the workshops on June 18 and August 12 to bring their skills and jumping technique to the next level on red and black trails. The final workshop will take place on September 23 and the program will depend on the demand of those who have signed up. If you are keen, want to get to know mountain biking or improve your skill-set, then you can sign up for the events via +43/5476/53077-20 or info@bikepark-sfl.at. For more information visit: bikepark-sfl.at/en/latest/events/woman-workshop-alice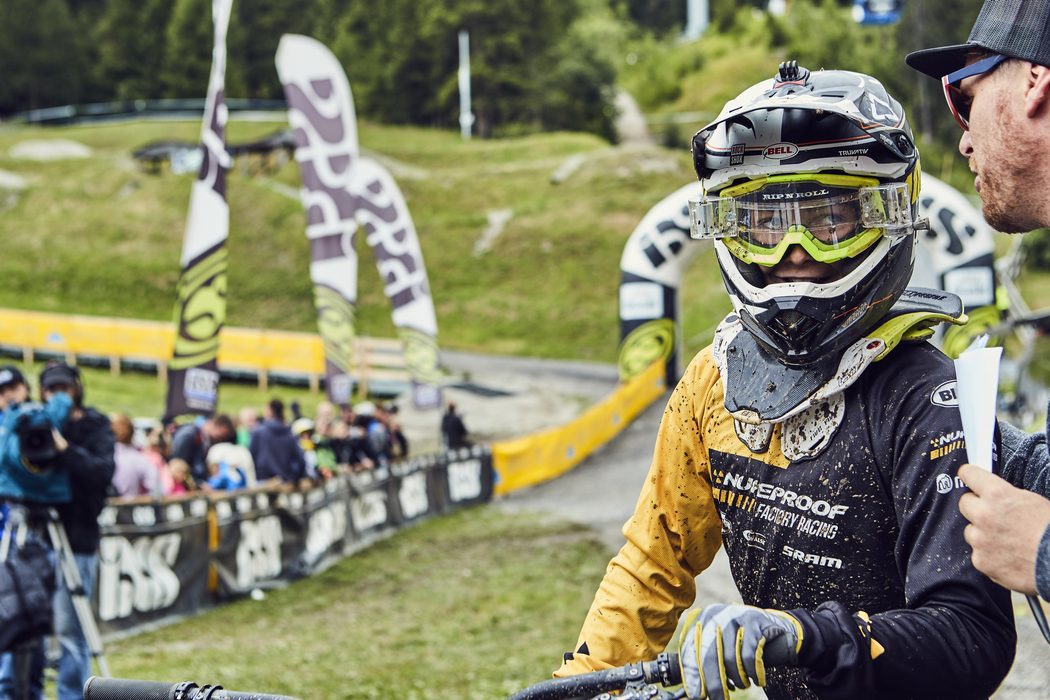 The biggest highlight this year is for all the little shredders out there. During the first week of August, hundreds of kids will be heading to Serfaus-Fiss-Ladis for one of the biggest youth festivals in Europe. The champions of tomorrow will have the opportunity to improve their riding, challenge themselves against the best of the best in their age-groups and more importantly have loads of fun during the MTB-Festival Serfaus-Fiss-Ladis. The week kicks off with the "Rookie Camp" on July 31. 30 kids will be shredding a whole six days and learn from pros and experienced supervisors in the bike park with one goal: to have fun on their bike and improve their riding technique, race tactics and their choice of lines in the process. Keen kids can already sign up for the camp. "The Rookie Camp is great fun every year. The kids are always highly motivated and we are happy to help them to have fun on their bike and maybe even contribute to their bright future in mountain biking. I am really looking forward to the MTB Festival this summer", says MTB coordinator Stefan Falkeis.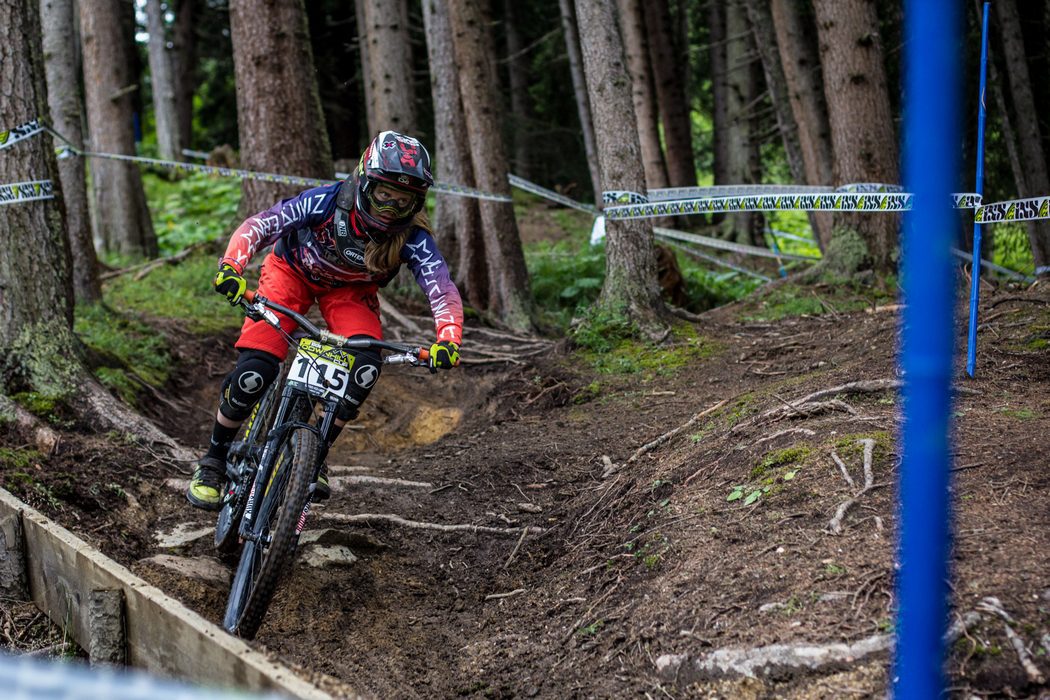 The week concludes with the "Kona Rookie Games"! The final games are the highlight of the MTB-Festival and lured about 200 young athletes with their parents from all over Europe to Serfaus-Fiss-Ladis last year. The fun starts with a pump track session on August 4 before it gets a little more serious with plenty of downhill race action during the "Specialized Rookies Cup presented by iXS" on August 4-5. There will be important points up for grabs at the fourth stop of this new race series. But the race action does not end there; on the following day the unofficial youth world champions will be crowned in front of a roaring crowd. The "iXS International Rookies Championships" will determine which young athletes are the best in their age group. Downhill champs of tomorrow can sign up for both races from June 6.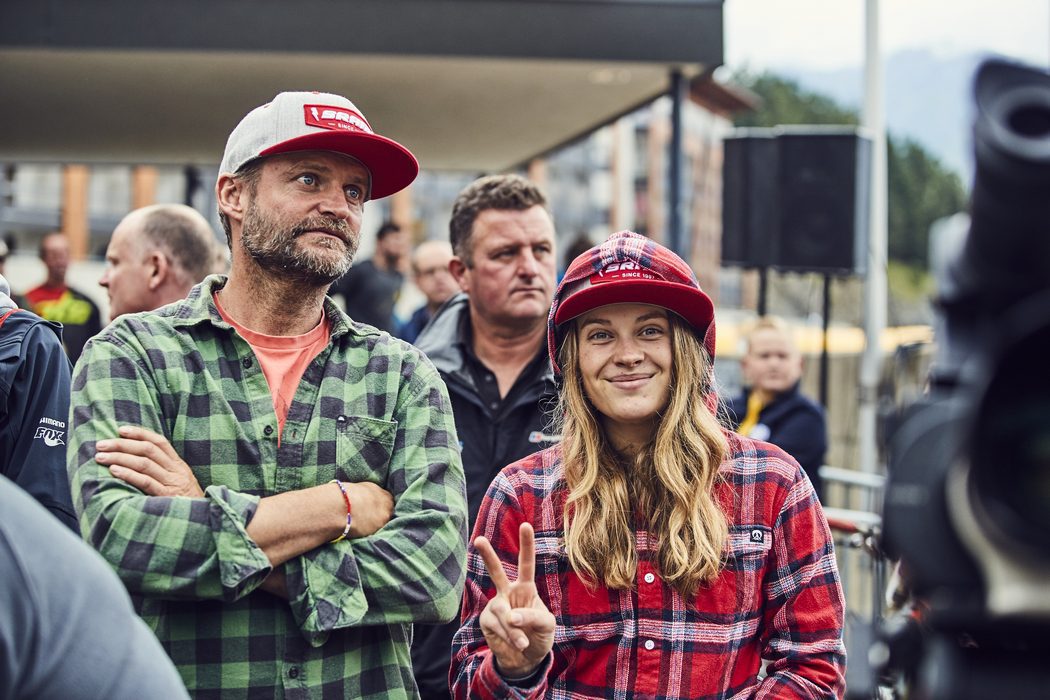 "It is so important to offer them the opportunity to develop. They are the future and supporting kids is fundamental for our gravity sport", explains Christian Zangerl, manager at Bikepark Serfaus-Fiss-Ladis. Even the grown-ups can be part of the fun: The "Family Challenge" lets them pair up with their son, daughter, nephew or niece and send it down the downhill track as well. Both times of the speedsters are added together and the fastest team wins! For more information about the MTB-Festival Serfaus-Fiss-Ladis visit: bikepark-sfl.at/en/latest/events/mtb-festival2017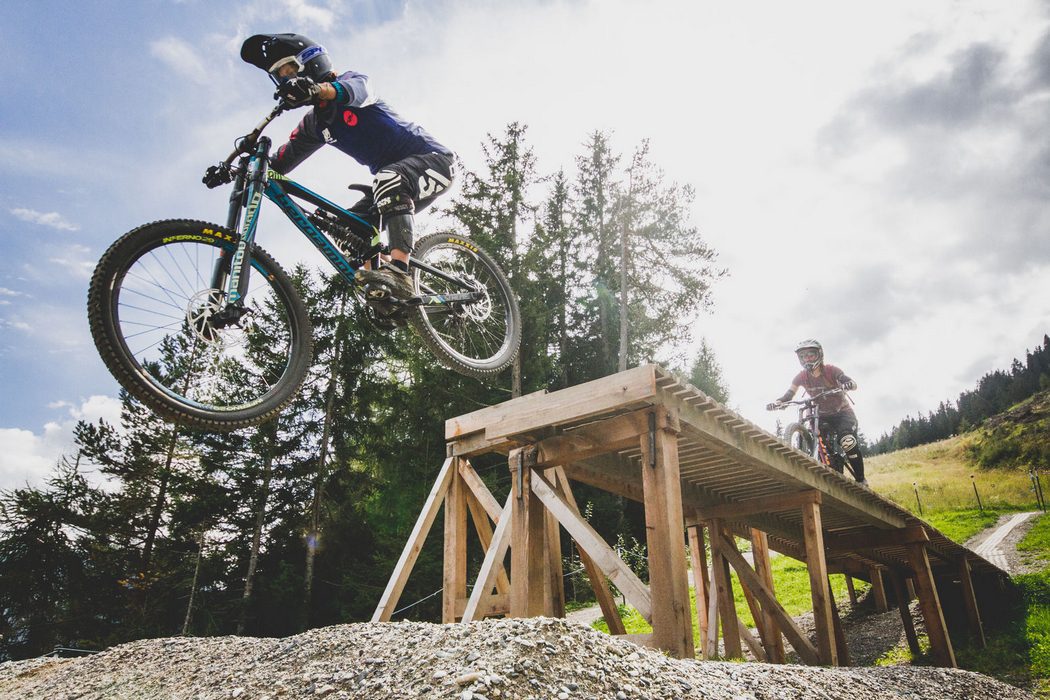 Virtual trail map: bikepark-sfl.at/virtual-trailmap
For more information about Bikepark Serfaus-Fiss-Ladis visit our website: bikepark-sfl.at/en or facebook.com/bikepark.serfaus.fiss.ladis. Find more information on the region Serfaus-Fiss-Ladis visit: serfaus-fiss-ladis.at/en or facebook.com/serfausfissladis.