Balkan countries nowadays, we all know as a good holiday destination, but rather not necessarily biking countries. However, as a bike lover and Balkan fan, it is great to report that bike fashion, even in more extreme form, has also reached there! One of the most interesting places in those areas is Bike Park located above the small Serbian village of Bukovac. This year me and my wife decided to take our bikes with us on our trip to the Balkans, so it was a perfect opportunity to check out the Serbian Bike Park.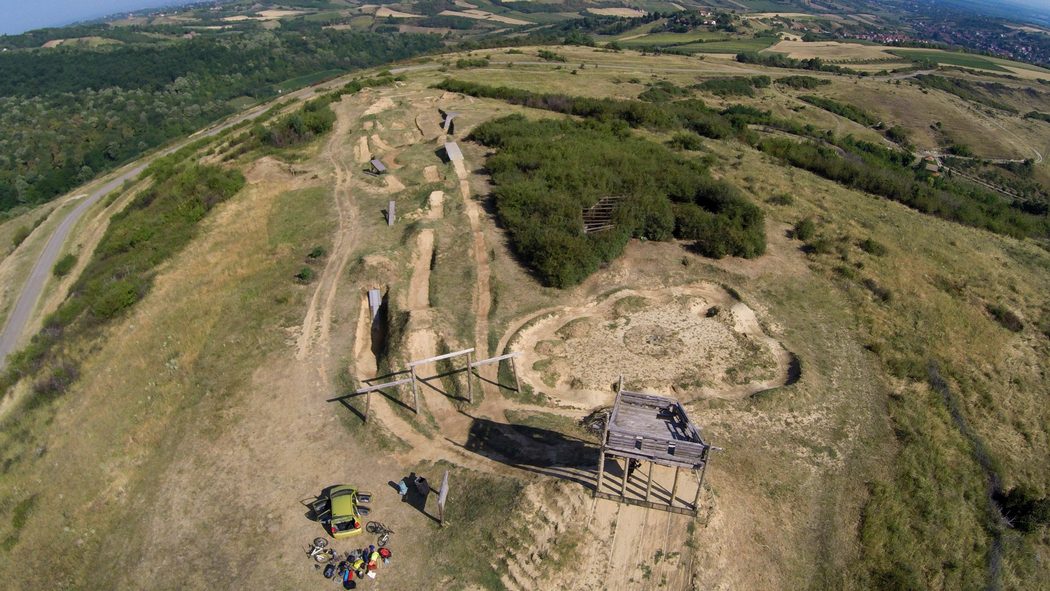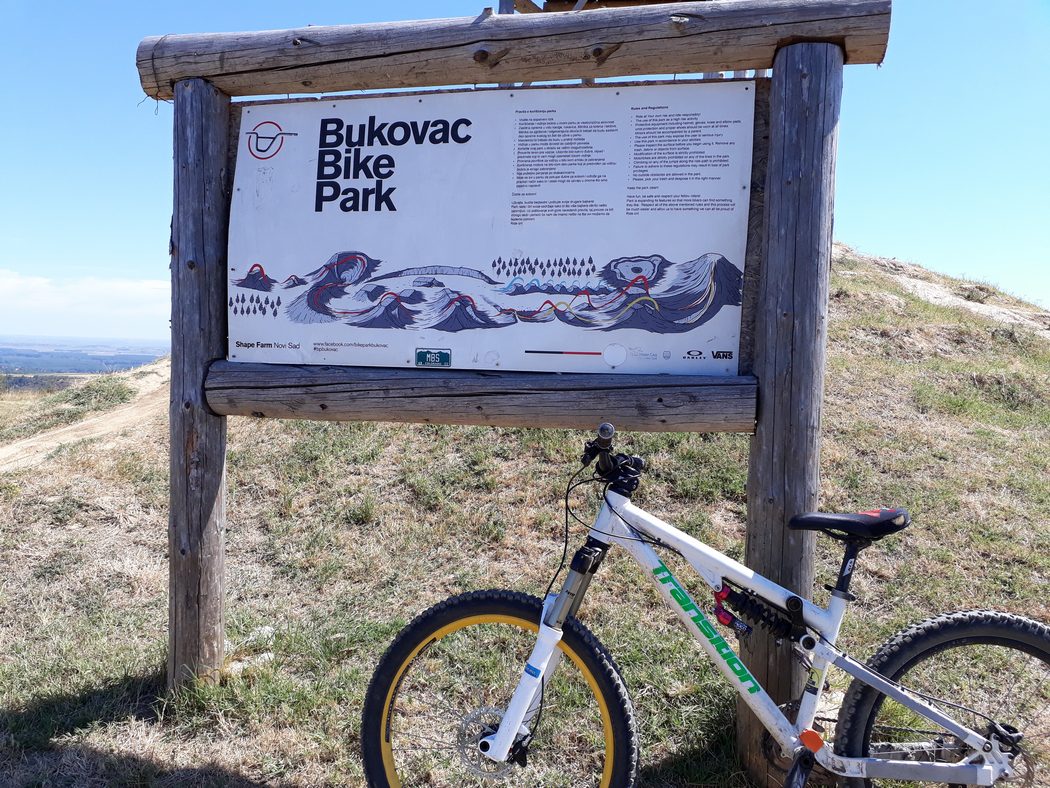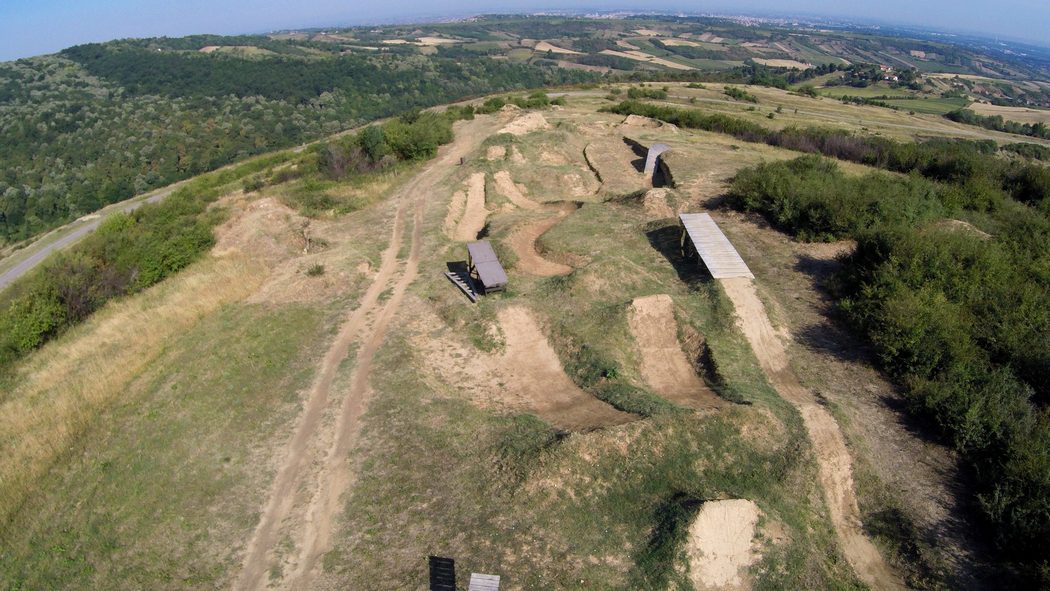 About Bike Park and its character I knew quite a lot from my friend who had previously had the opportunity to go there and he liked it very much. After reaching the destination and short reconnaissance, I knew why. Firstly, the location itself on the top of the mountain with a 360 degree amazing view of the surroundings, secondly the trails and their very good condition, and third, the amazing team that looks after the place. Anyone who likes more extreme bike riding will be able to find something for themselves in the area, while Bike Park Bukovac is more suited to dirt riders on both MTB and BMX. I'm not a specialist in this field and I have not jumped on such jumps for a long time, but despite that I was having a great time there, and if I could, I would go back there anytime!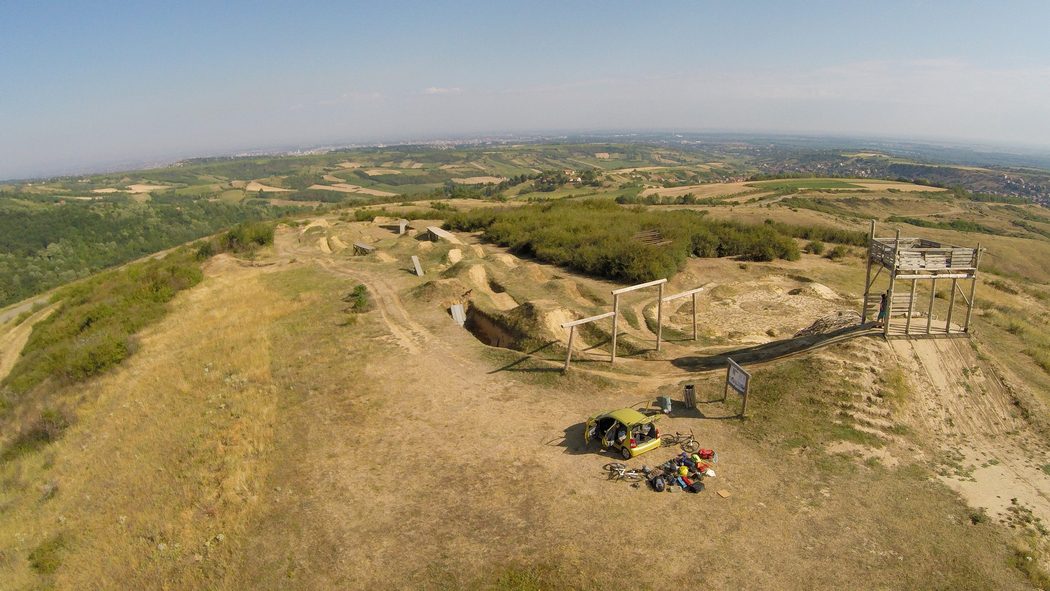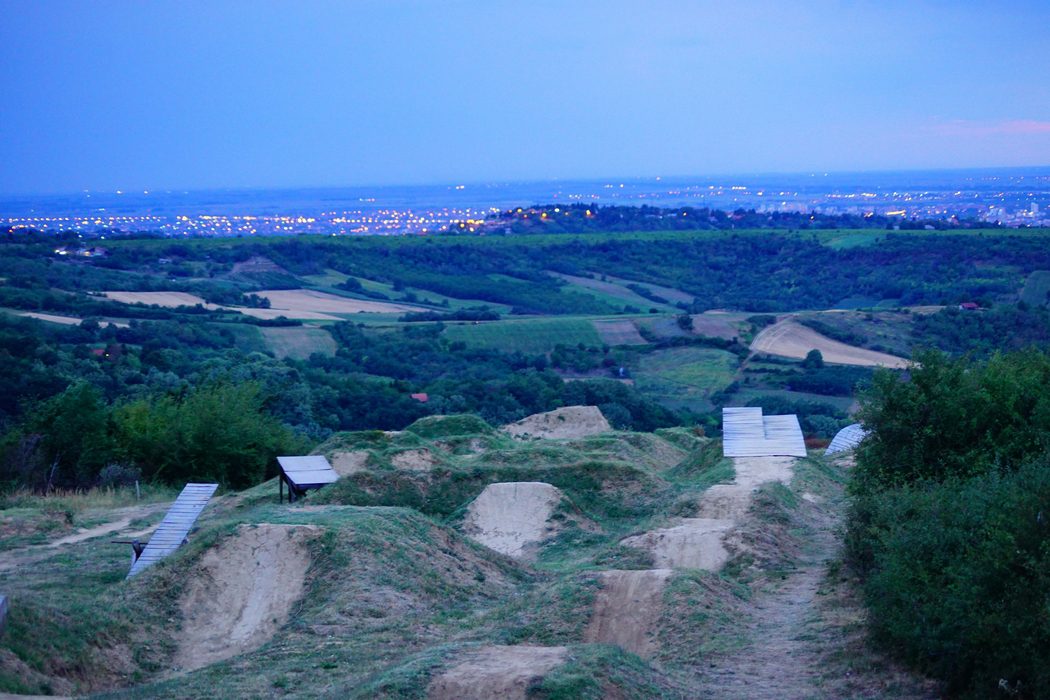 At the very top of the hill we have a starting point which is one way to start for the Mountain Boarding trail (place for 2016 World Championship in this discipline!), and in the second way we have short but very good Pumptrack, and 3 different trails to go.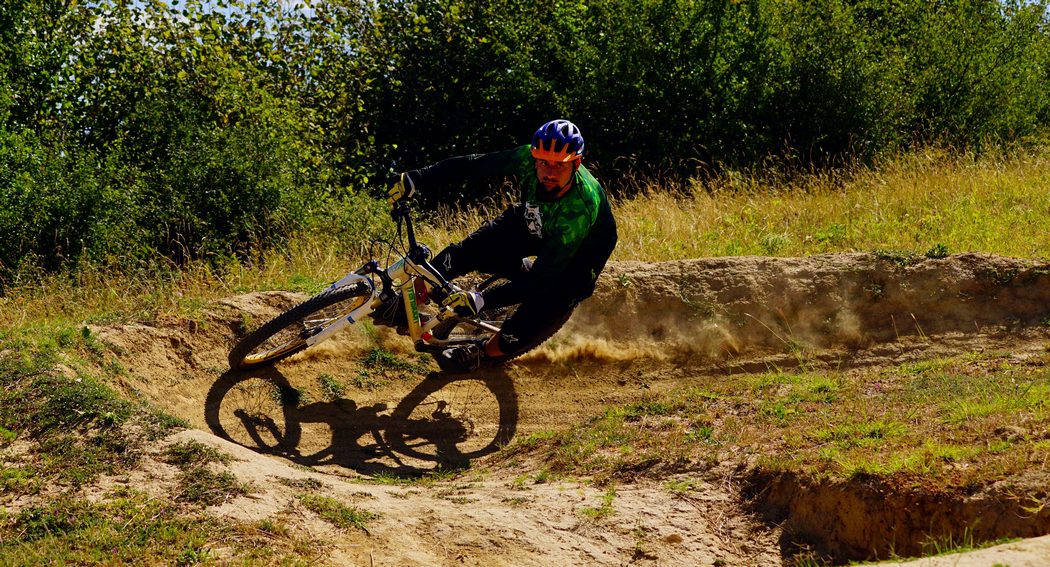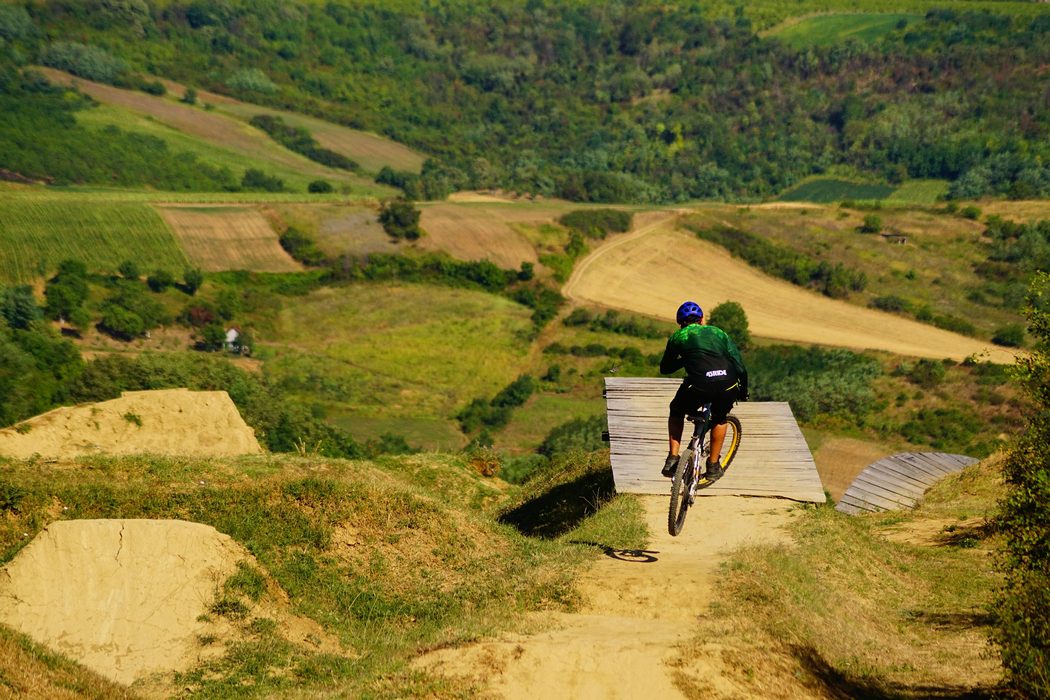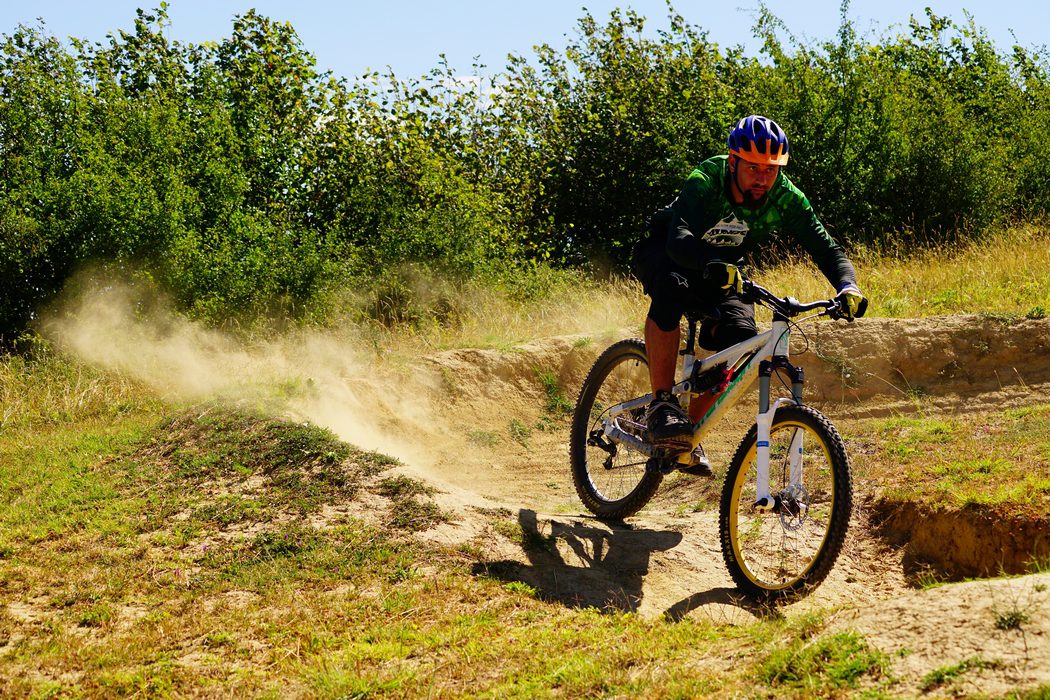 Looking from the right we have:
Oakley FlowLine – the trail designed for everybody, the upper part is a rhytm section of small tables, and then we have little ladder drop that is leading to section with berms. It's very technical but when You master it, it can give You a lot of joy!

Jump Line – The big dirt line,it starts with the table, but then we have many kinds of jumps that we see on the slopestyle trails, so depending on the line we choose we'll have not only the usual straight jumps, but also various transfers, profiled berms and box. The whole line is 10 different jumps, starting with small and with increasing speed we go smoothly to larger ones.

Step-Up Jump – a single jump for training new tricks.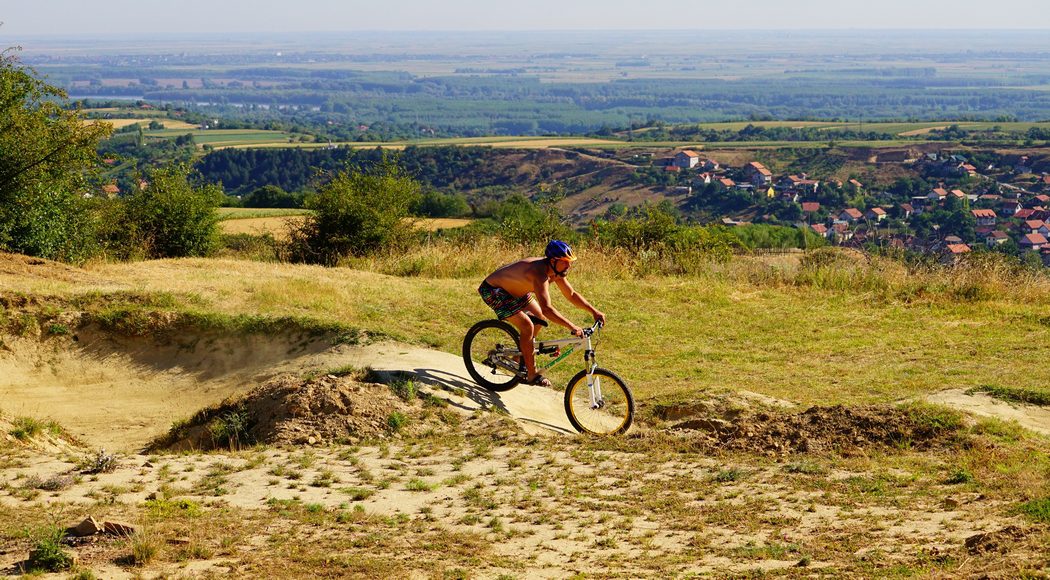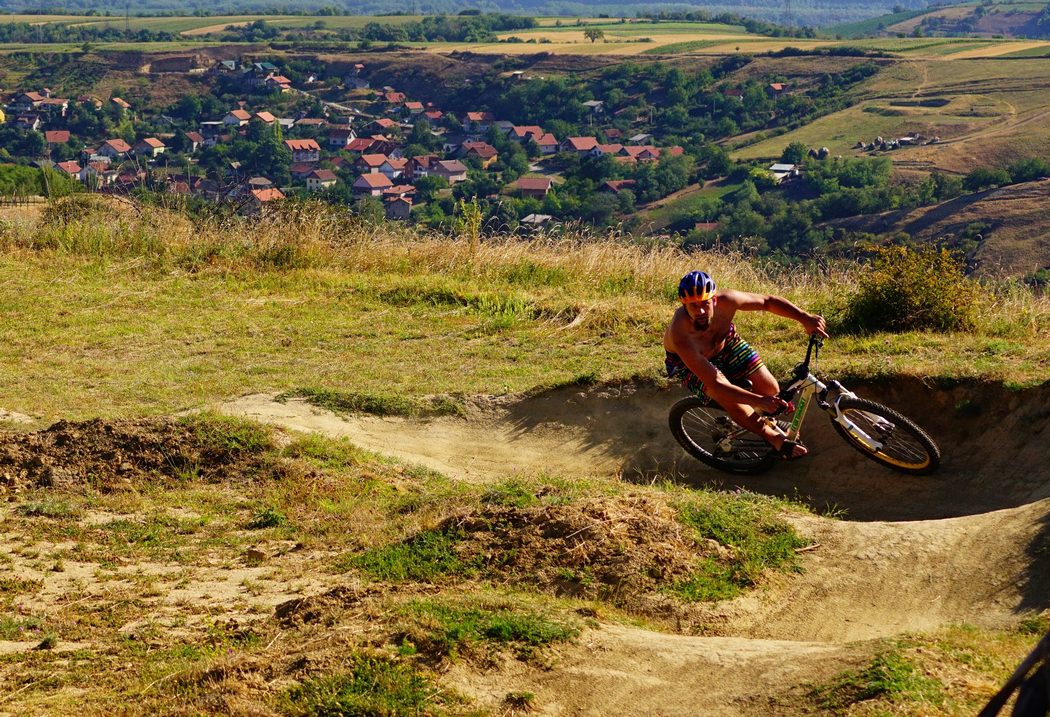 All trails are tight and technical, but very well planned and done, so that we easily get into the rhythm and we do not have any boring moments. The whole place is perfect for training your technique both for beginners and for experienced riders. In the afternoons the kids from the surrounding towns come to train on the pumptrack, under the supervision of a team that is constantly on the lookout for good shape of the jumps. When going out especially in the summer, we must remember to have a good supply of drinking, as we spend the whole day in the blazing Balkan sunshine.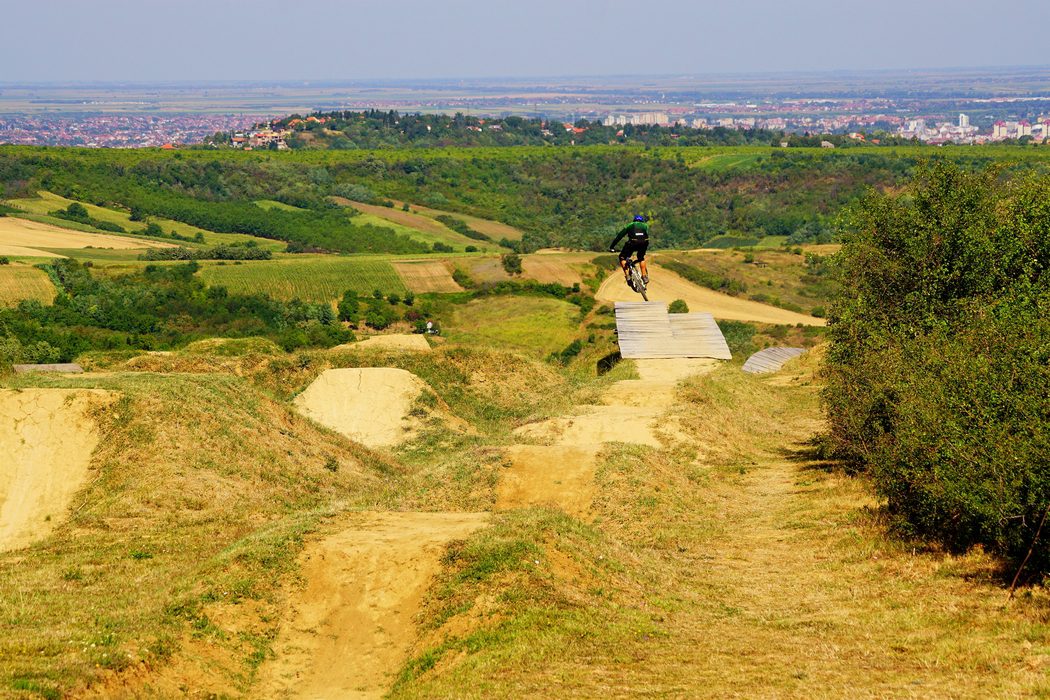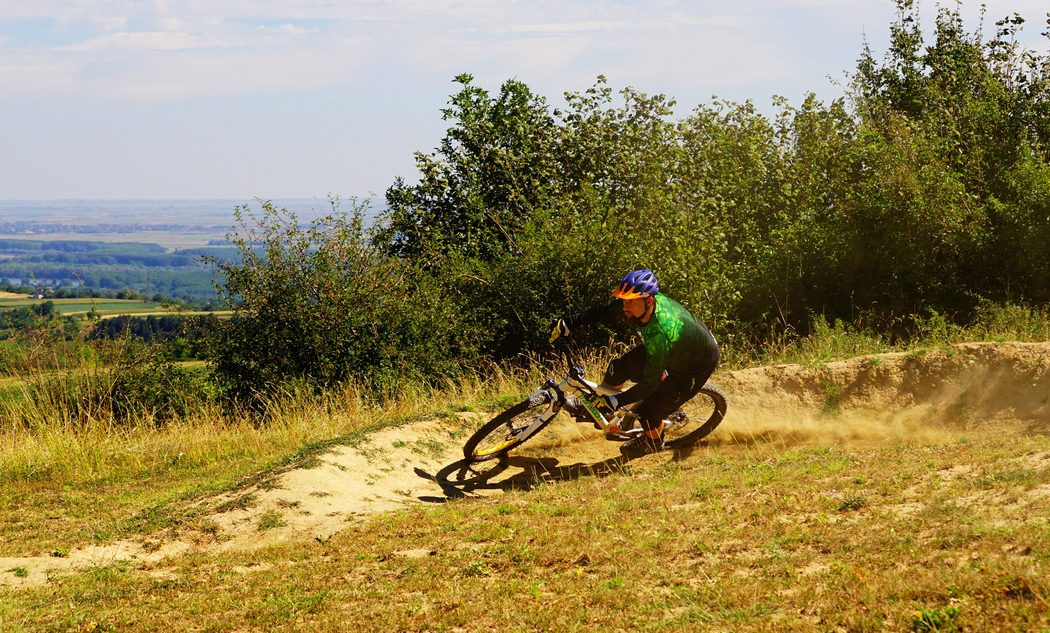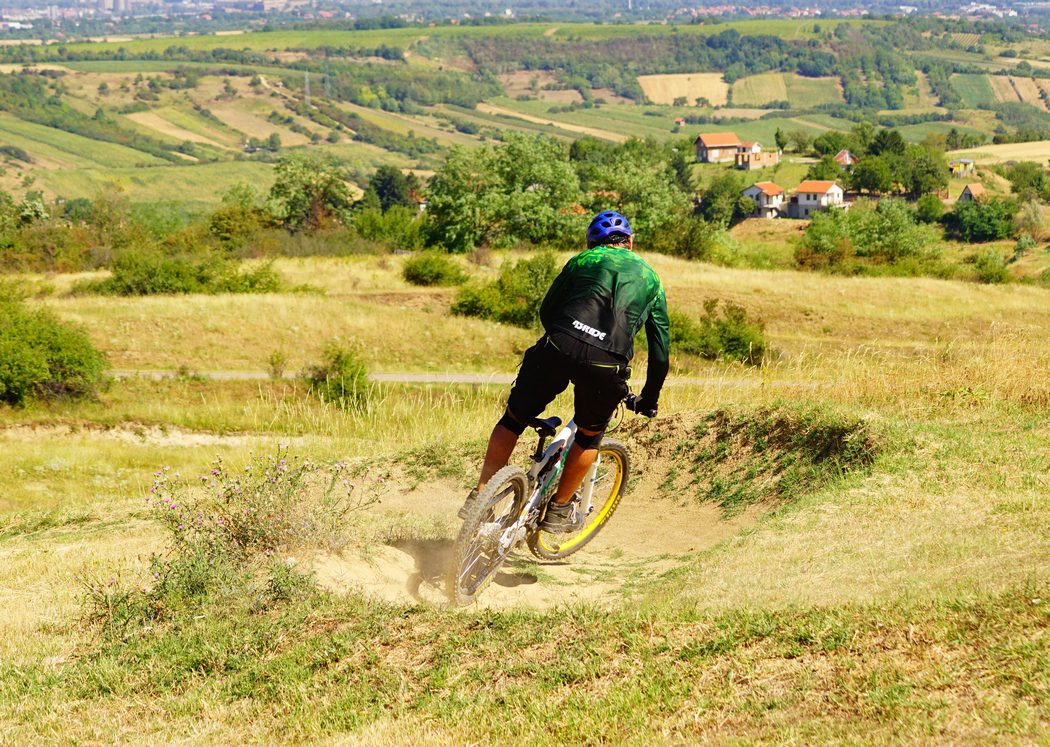 The surroundings of Bike Park Bukovac are also great place for biking. Right next is Fruška Gora National Park, where there are numerous mountain biking trails, and also harsher FR / DH routes (best to look at the application or the Trailforks site). It is also close to Novi Sad, which is very nice to visit from the perspective of a bicycle.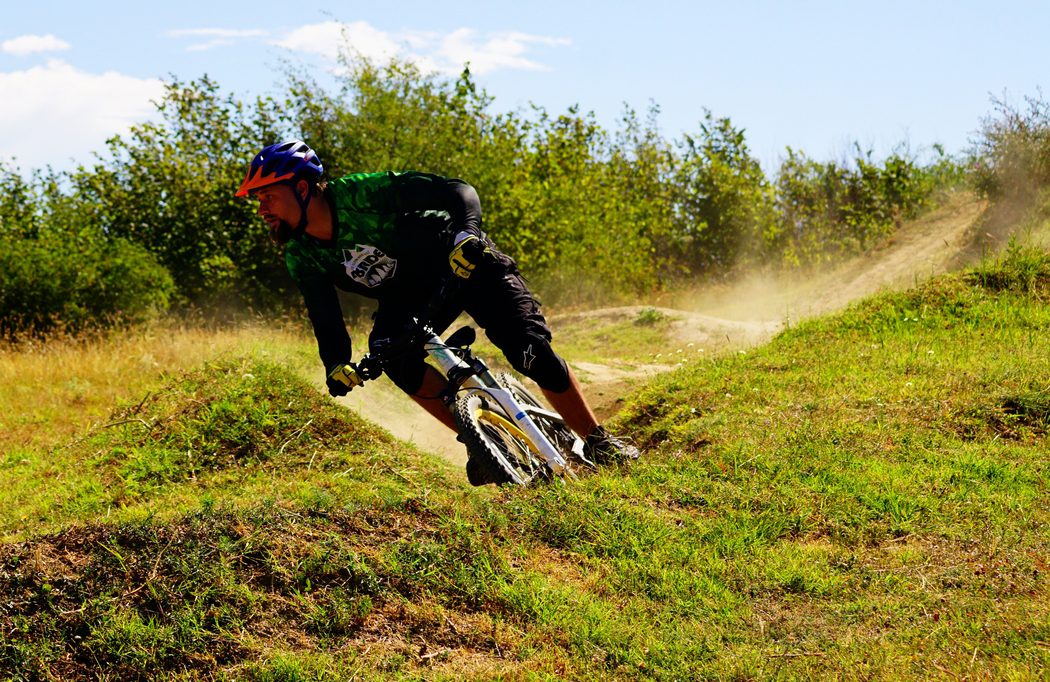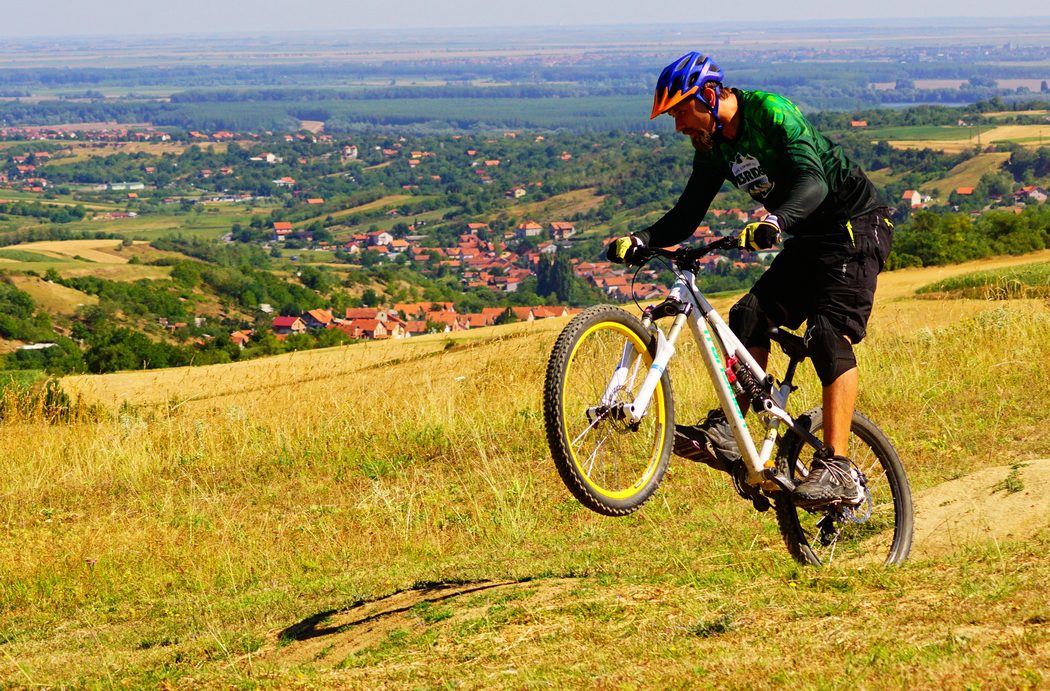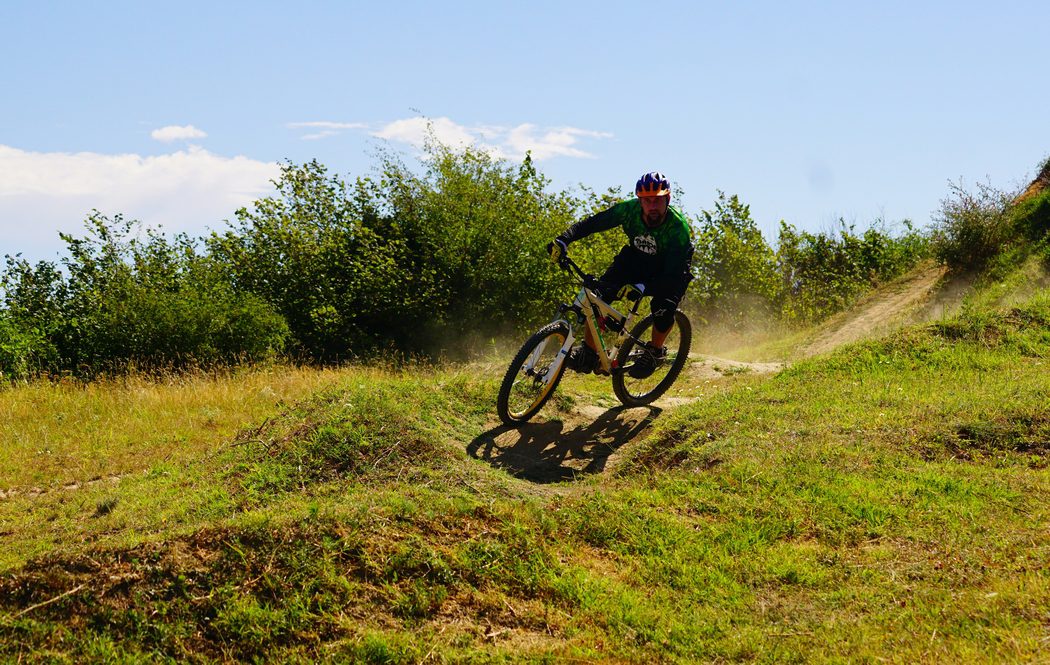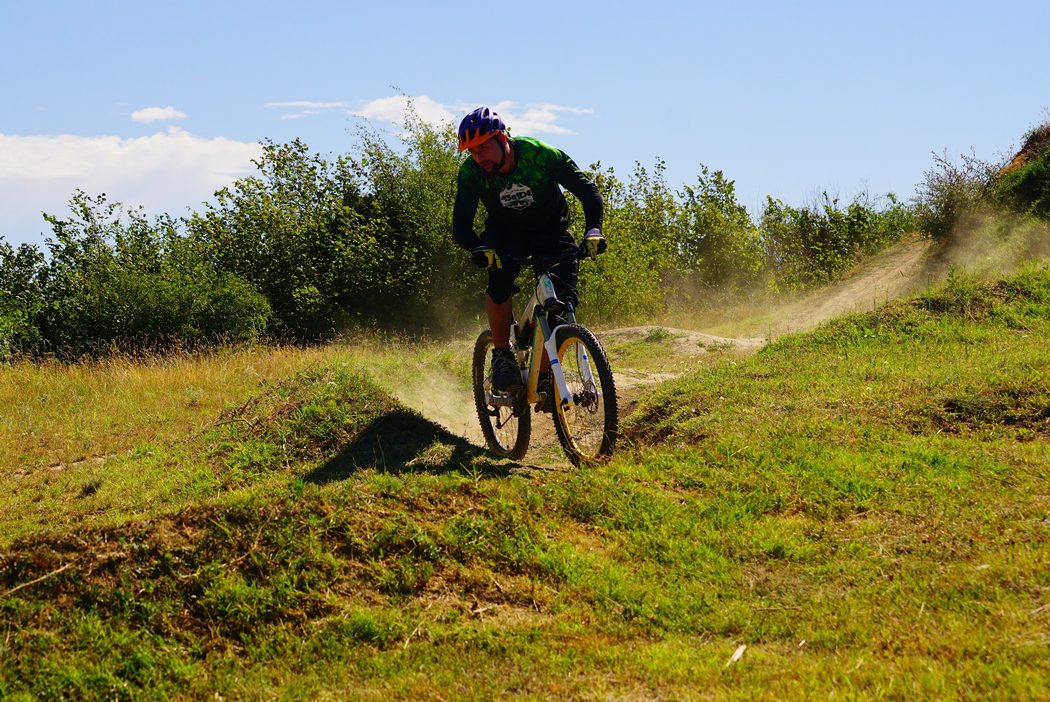 If you like this kind of climatic spots and you feel confortable to take part in the dirt / slopestyle competition then 30.09.2017r will take place there. It will be in a form of a loose jam for both MTB and BMX riders. The entry fee is 30EUR, but the prize pool is as much as 1000 EUR! The local people provide a grill with a real Balkan feast and a unique atmosphere. We know that there is also preparing a team of riders from Poland. If You want to join in please write in the comments below.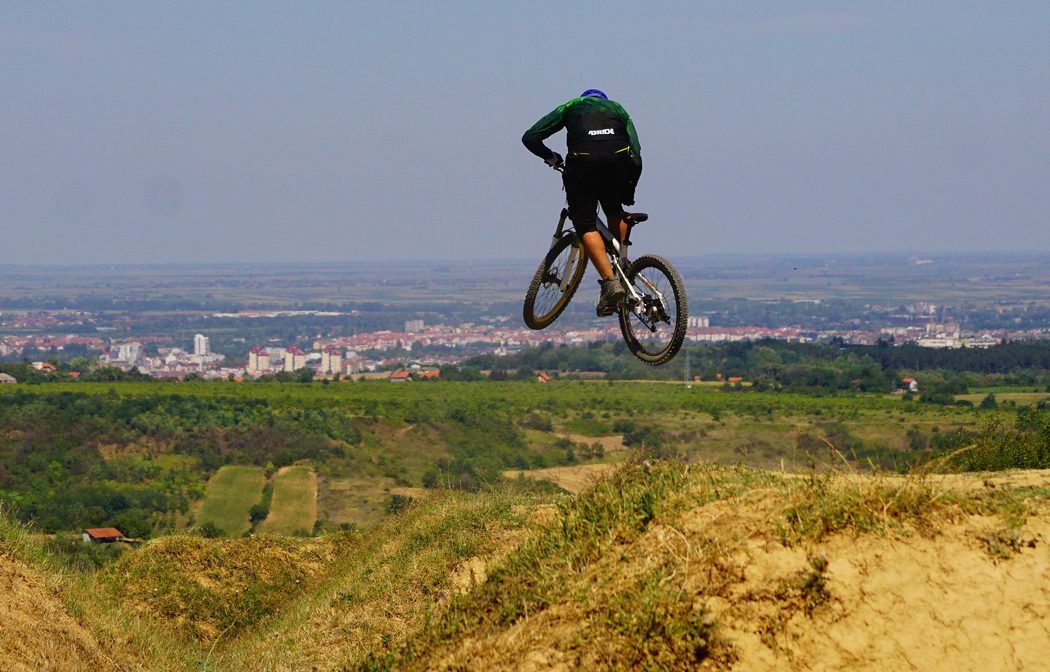 Bike Park Bukovac – practical information:
Bike Park Bukovac is located 13 km from Novi Sad, above Bukovac. It is located in the northern part of Serbia, aproximatly 100 km from Hungarian border.

After typing in the navigation (eg in google maps, just enter bikepark bukovac) you should go there without problems. However, if for some reason you will not have navigation, you will be guided by the signposts (unfortunately some of them are slightly damaged).

The bike park is located on an elevation that is not covered by any other mountain from any side, giving it a 360-degree panoramic view. You can admire Fruška Gora, Novi Sad and the Danube Valley.

In Bukovac itself there are a shop, a pharmacy and a nice bakery (just after the junction with a bridge on which turns right into the bike park), and just above the junction is a supermarket.

The easiest way to get in contact with Bike Park Bukovac is by their official facebook.

Riding in a bike park is obviously for free.
If You want some more information about surroundings or where to ride a bike on Balkans please contact us by our Balkan blog called: Bałkany Rudej.
—
Text: Marek Chabros
Photos: Ola Zagórska-Chabros balkanyrudej.pl