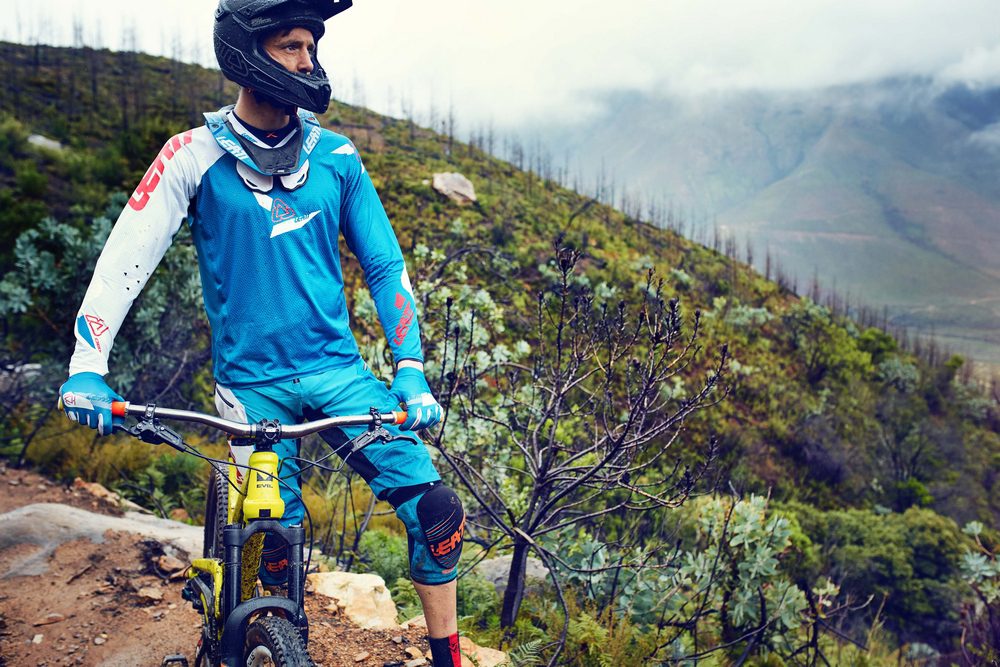 Leatt Corporation, a global developer, marketer and distributor of personal protective equipment for all forms of sports, and whose products include the flagship Leatt-Brace®, announced today the introduction of its new 2017 Bicycling Range, expanding its existing product portfolio of protection gear, backpacks and gloves to include all-new helmets and, for the first time, a line of cycling apparel designed for a wide group of mountain bike riders.
Sean MacDonald, CEO of Leatt Corporation:
We believe that the new helmet technology incorporated in the 2017 Bicycling Range surpasses anything else on the market in terms of advanced design, comfort and protection.
HELMETS & TECHNOLOGY
The new 2017 DBX Enduro and All-Mountain helmets incorporate ground-breaking 360° Turbine Technology set inside the helmet and made of 3D molded Armourgel® which stiffens on impact. The turbines deform to absorb both vertical and rotational impact forces during a fall. This technology reduces up to 30% of head impact at concussion level, up to 40% of rotational acceleration to the head and brain, and improves multiple-impact protection.
Two models of the DBX 3.0 helmet are available, an All-Mountain half shell and an Enduro version with a removable chin bar that allows riders to easily go from uphill to downhill riding in two clicks. The helmets are further equipped with 18 ventilation vents, a magnetic Fidlock® buckle, easy custom fitting with the turn of a dial, and an adjustable breakaway visor.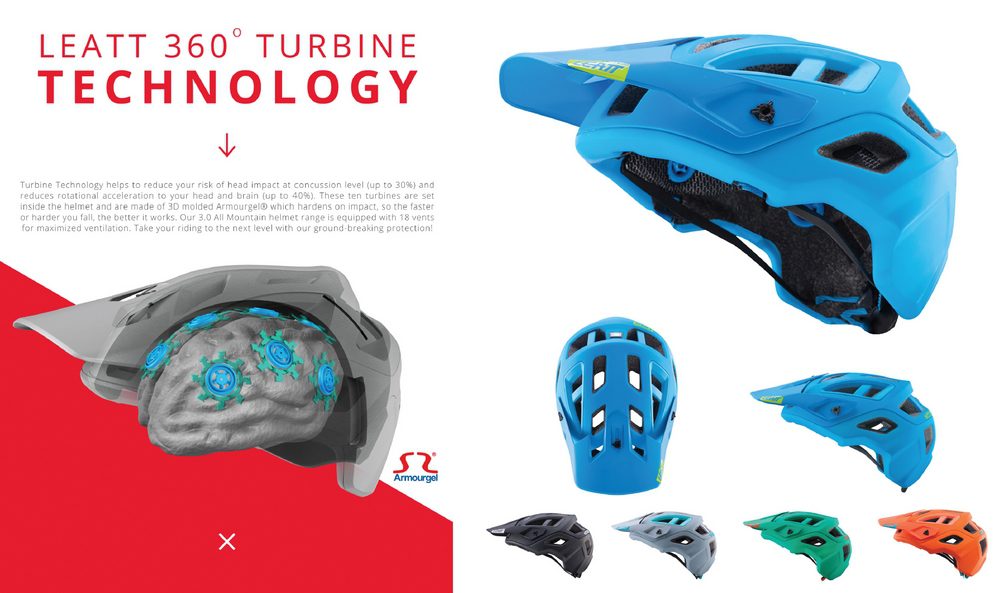 APPAREL LINE
Leatt's 2017 technical apparel line features various styles, including four styles of jerseys, three styles of shorts and two styles of jackets covering a wide range of price points. The 5.0 All Mountain Jersey range includes features such as tape-bonded seams maximum comfort, quick dry Miharo material, neck collar designed for use with and without a neck brace, silicone inside the jersey designed to grip the wearer's shorts and zipper pockets with microfiber goggle wiper.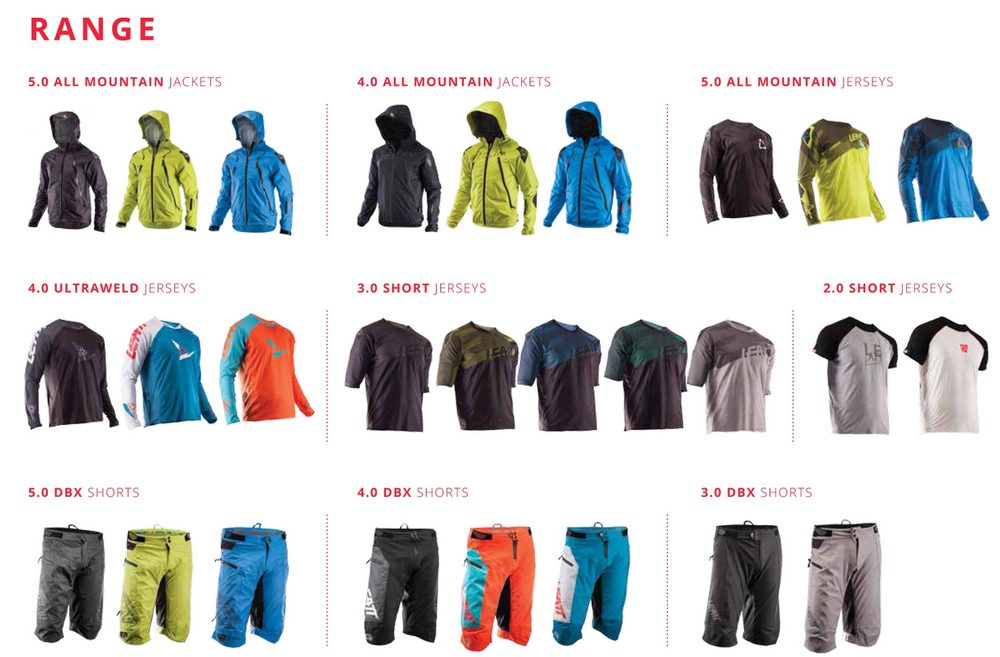 Leatt shorts have a strong 3D pre-curved fit, cycling specific seamless crotch, and are also available in waterproof hard-shell versions. The new hard- and soft-shell jackets utilize tech-fabrics developed by Leatt, all constructed to be used with and without a neck brace.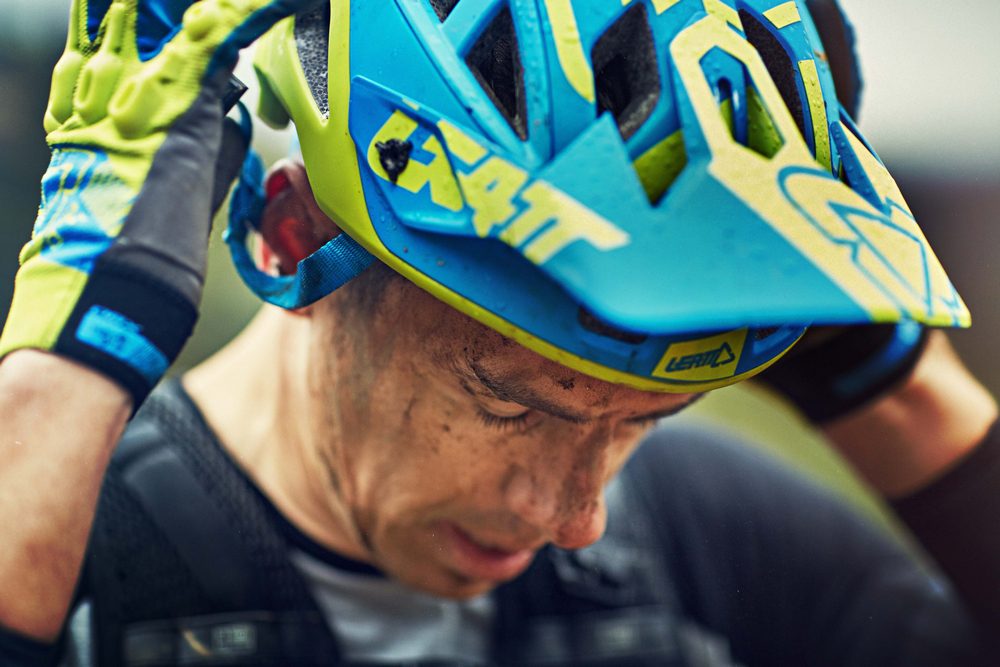 GLOVES & BACKPACKS
The existing gloves and backpack collection has also been expanded for 2017. Overall four glove styles offer different levels of protection, utilizing over-injected Armourgel® panels. Unique to all of them is a Nanogrip® palm made of fibers that are 7,500 thinner than human hair. Nanogrip® is very breathable and robust like a kevlar-blend and eliminates the need for rubber prints, as it grips well, even when soaking wet.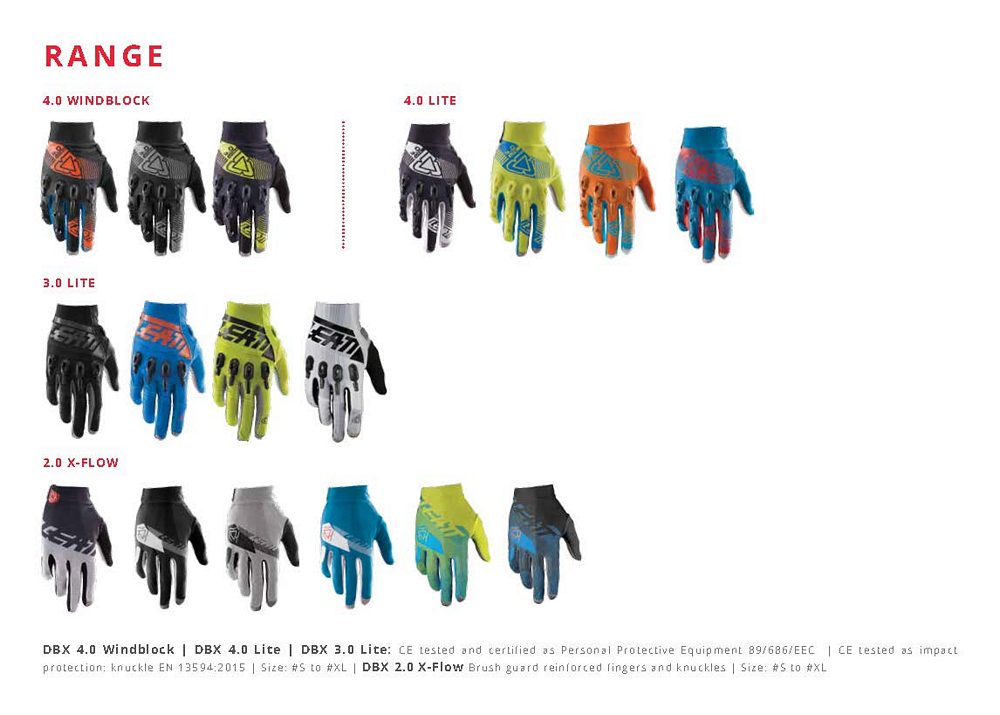 An all-new Hydration Cargo 3.0 DBX backpack offers ten liters of storage room, an additional three liters' bladder, a CE Level 2 back protector, and Leatt's unique chest harness system for a solid fit.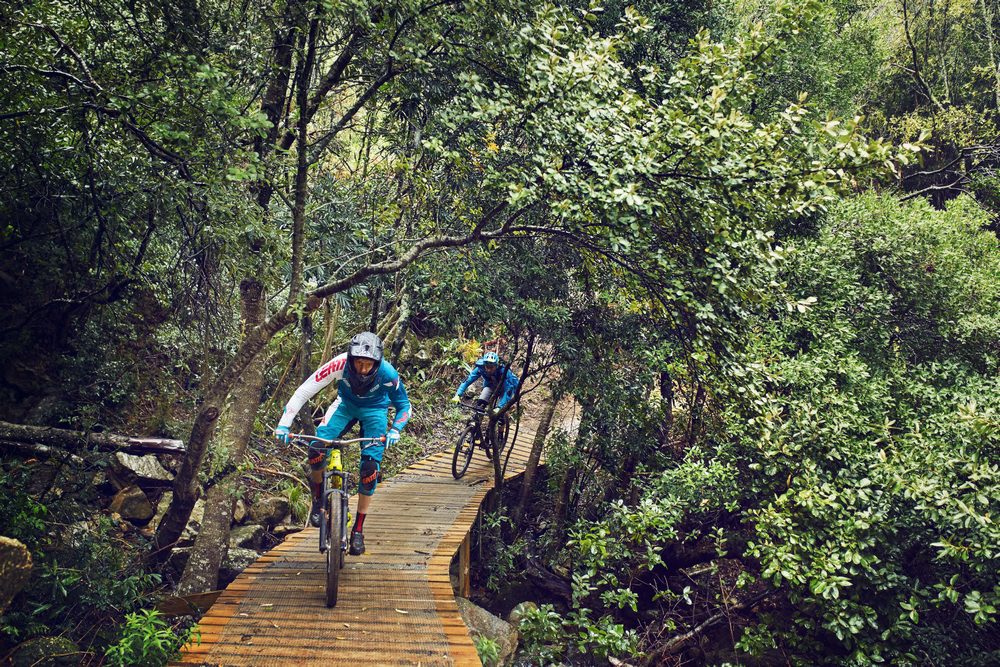 About Leatt Corporation
Leatt® Corporation develops personal protective equipment and ancillary products for all forms of sports, especially action sports. The Leatt-Brace® is an award-winning neck brace system considered the gold standard for neck protection for anyone wearing a crash helmet as a form of protection. It was designed for participants in action sports or riding motorcycles, bicycles, mountain bicycles, all-terrain vehicles, snowmobiles and other vehicles. For more information, visit: leatt.com.