On the programme was a 36 km circuit peppered with 6 timed specials with 1465m of ascents and 1900m of descents. The starting line up at Dabo included some of the world's leading Enduro riders: Nicolas Lau, Rémy Absalon, François Bailly-Maitre among the boys, and Claire Hassenfratz among the girls. In total, more than 400 riders took part with a large contingent of German and Swiss riders who had crossed over from neighbouring countries.
The course was designed to get increasingly difficult both technically and physically from Special to Special, but with lots of fun mixed in. In short, an explosive cocktail of guaranteed pleasure!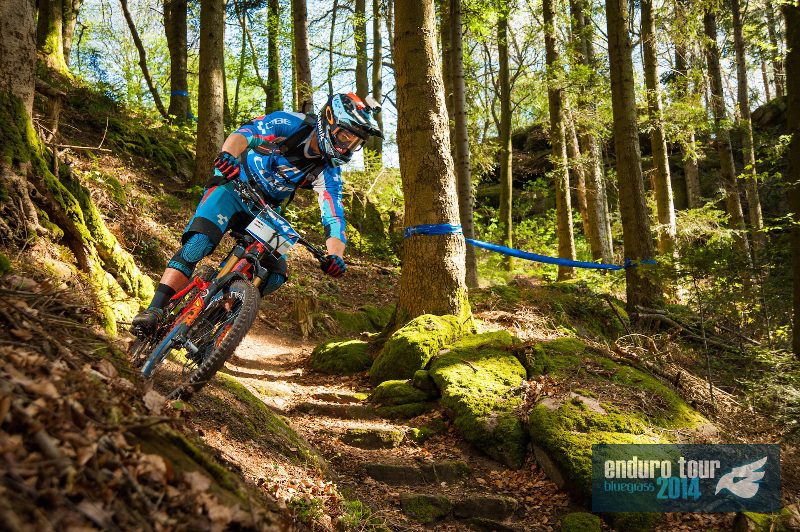 The SP1 for example had trial section along a dry stream bed before zig-zagging down through moss and rocks. The SP2 started with a tortuous trail, which plunged into a rocky bottleneck complete with two steps. The SP3, a Dabo classic, was a mixture of slaloms between the trees and chicanes. The special then dived down a deep path with treacherous roots and finished along a rough and rocky trail. The start of the SP4 from a rocky platform (with stunning views of the surroundings) was spectacular. The SP5 started along a cliff and then dipped into a succession of steep hairpin turns which then twisted through trees, rocky slabs and soft ground before reaching the banks of the Zorn River. The SP6, the last special of the day, would prove exhausting for many. Fatigue had caught up and spurts of effort were getting painful! A fast single track, on the edge of the slope, a magnificent path along pink sandstone rocks, a succession of hairpin turns through fallen leaves, again through trees and rocks, a second series of hairpins, some embankments and a final spring along a stream….an apotheosis!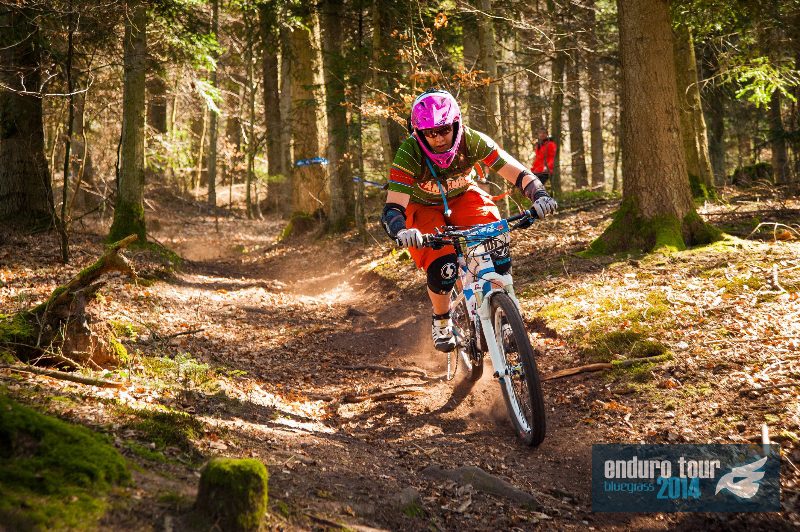 At the end of a thrilling day, Nicolas Lau, who had chosen the Bluegrass Enduro Tour in Dabo for his return from the winter break, took the lead over Rémy Absalon and François Bailly-Maitre. Among the girls, Claire Hassenfratz, also competing for the first time this season, won confidently.
Bluegrass Enduro Tour 2014 #1 final results: click here